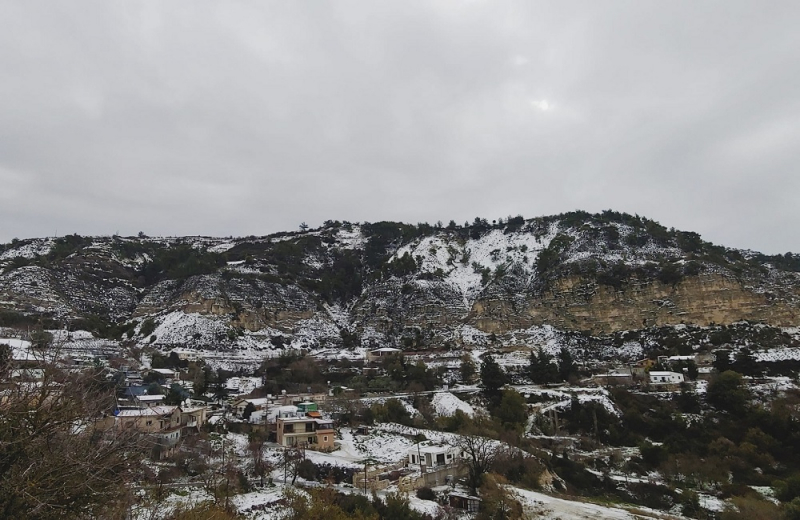 PHOTO: Marios Dimitriou / Kairofili Kyprou
Landslides on the road Prodromiou – Drousia occurred last night due to heavy and prolonged rainfall making the road dangerous for the passage of vehicles. Crews of the Department of Public Works and the District Administration intervened and removed the rocks.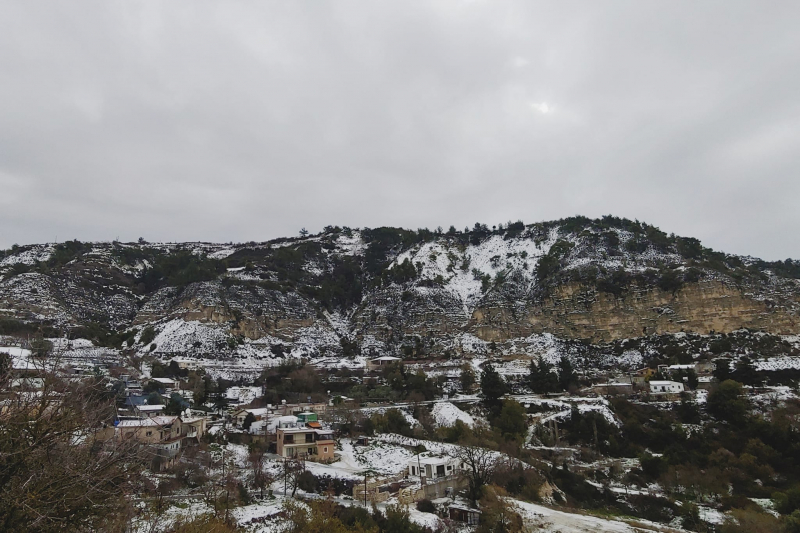 Panagia and Statos are snowy
Snowfall occurred last night in the communities of Panagia and Statou with the height of the snow estimated at 10 cm. The roads, however, are open but slippery. Yesterday in Panagia the Kindergarten and the Primary School did not operate while the buses did not make the student itineraries.