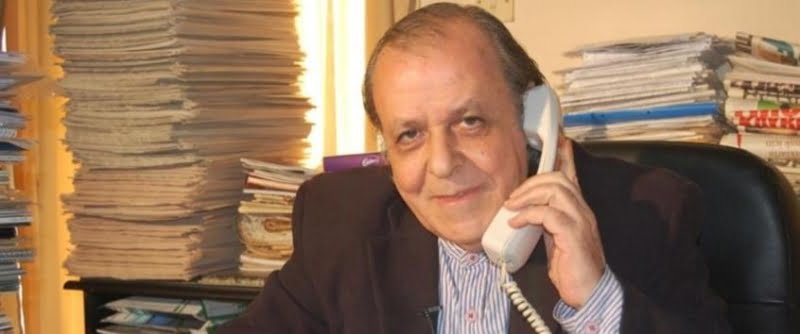 The hope that the European Court of Human Rights (ECHR) will make a new decision that will contribute to strengthening the principle of freedom of expression in the Turkish Cypriot community and in Turkey, expresses the director of the Turkish Cypriot opposition of "Avrupa" newspaper, Sener Levent, in relation to his newspaper's appeal to the ECHR.
Speaking to the Cyprus News Agency (CYPE), the well-known Turkish Cypriot journalist and intellectual explains the reasoning behind the appeal to the ECtHR. "We have appealed to the ECtHR through our lawyer Ongel Polili, because we approach the lawsuits filed against me and our newspaper in Cyprus and Ankara as legal harassment," says Mr. Levent, who adds that "a number of criminal cases have recently been initiated against us. The trials began following complaints from the army and the embassy about the articles published in our newspaper."
"There is a notable issue," says Mr. Levent, noting that "some of the ongoing here are also starting in Ankara criminal courts".
This, he says, "we also saw in the case of the infamous cartoon-collage case. Two years ago, we were tried and acquitted for this case on the island. However, the prosecutor's office appealed to the supreme court. For two years now we have been waiting for the decision of the appeal".
He adds that "while we were waiting for this decision, they started a parallel trial in Ankara. They tried me in absentia and informed me of the verdict along the way. I was not invited to an audition. And the verdict was one year in prison."
Then, he reports, "it was changed to a fine. I was asked to pay for it. I didn't obey the court order, I didn't make any payment".
Mr. Levent considers his conviction in a case for which he was previously acquitted to be a violation of fundamental legal principles. Furthermore, according to Mr. Levent, with the parallel adjudication of the decision in Ankara, the Turkish side is sending the message to the Turkish Cypriots that "your judgment is wrong. The decision should be the way we want it".
Referring to new trials that have recently started in Turkey and which concern his journalistic work and "Avrupa", Mr. Levent emphasizes that we approach all these parallel lawsuits and the frequent filing of lawsuits against us as legal harassment. This harassment has been going on for years. I hope that the ECtHR will accept our appeal".
Finally, answering a question from the CYPE regarding the possible outcome of the appeal to the ECtHR, Mr. Levent points out that "we denounced Turkey. We think this is important. We expect a positive result for freedom of expression".