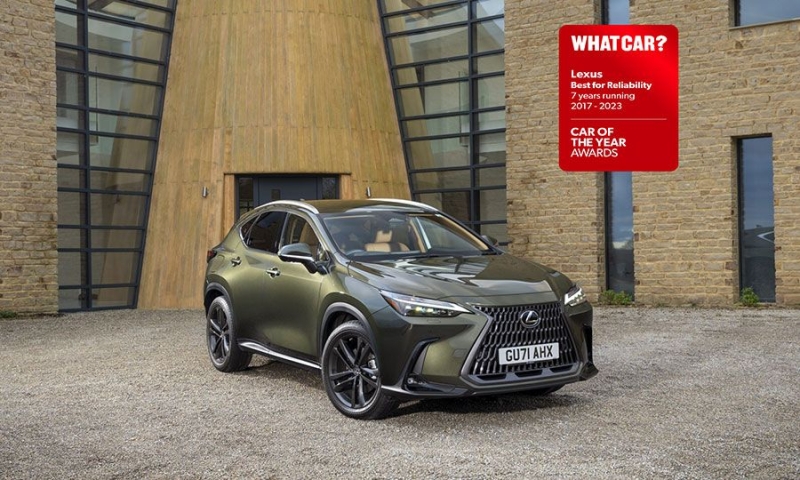 Lexus has been named the most trusted brand for the seventh time in the annual British survey What Car?
Lexus took first place with 98.3% in the survey, which included 32 makes and 178 car models
The first-generation NX scored 99.8%, followed by the all-new NX at 99.4% and UX with a percentage of 99.3%
General tendencies and trends may change, but each passing year confirms Lexus' steadfast commitment to reliability. The emphasis on quality that characterizes Lexus car models has been confirmed again, taking first place for the seventh time in the annual British survey What Car?
Claire Evans, editor of What Car? and responsible for research, stated the following: "If reliability is your priority, a model em>Lexus is the best choice. Its models, in addition to the fact that they rarely have problems, in the remote possibility that they do, it will be solved by the dealerships quickly and at no cost to owners. Lexus >is the brand of cars that leads in the field of reliability".
Almost 22,000 motorists took part in the study, by the UK's leading car market and consumer research platform for 2023, about the best and worst performing cars in terms of breakdowns. The results, which included 32 makes and 178 different car models up to five years old, put Lexus at the top with a score of 98.3%, which took into account not only the number of problems encountered, but also the time it took to restore them together with the cost of the repairs.
Lexus excelled in the survey, particularly in the family SUV category, where the first-generation NX took first place with 99.8%, the all-new NX took second place with 99.4% and the UX came in third with rate of 99.3%. The Lexus RX ranked second among large SUVs with 98.6%. All of the above are self-charging hybrid electric models, a drive technology that the survey rated as the most reliable and easiest to repair when something goes wrong.
Finally, it's worth noting that the Lexus IS sedan came out on top of the passenger car category with a rating of 98%, as owners of the model still appreciate its durability, even though the model is no longer available for sale.
< iframe width='300px' height='500px' src='https://www.adstorebluebird.cy/api/banner/ServeBanner?zoneId=2734' frameborder='0' scrolling='no'>