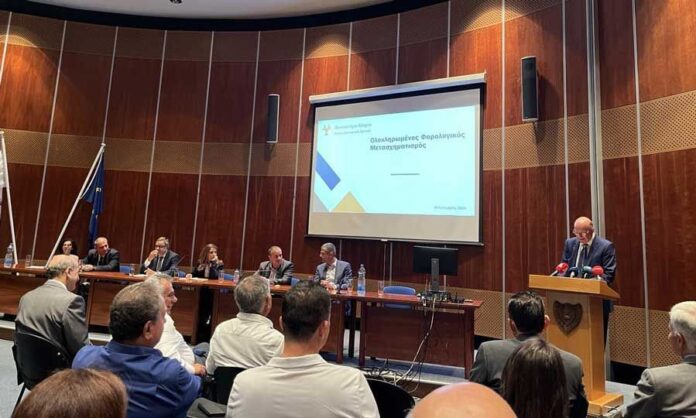 The provisions of a tax system are decisive for the course of the economy, said Mr. Keravnos
The work of reforming the Fiscal Framework of Cyprus begins. At the opening meeting of the project for the integrated tax transformation, the Minister of Finance, Mr. Makis Keravnos, emphasized that it is a project to which the Government attaches great importance, because the provisions and provisions of a tax system are decisive for the development of the economy and ensuring its sustainability, through the transparent and fairer distribution of the tax burden.
During his speech, he noted that Tax Reform is a constant demand of most professional organizations and employers' and trade unions, as well as other organized organizations in recent years. "The intention of the Government, is the modernized framework, to weigh the modern economic model and its evolutionary perspectives, while at the same time being transparent, simplified and governed by the minimum possible bureaucracy, he said.
He also noted that it should be encouraging to business and at the same time be socially fair, as well as satisfy European standards and principles, aiming at reducing tax evasion and tax avoidance as well as strengthening tax justice.
< p>The Minister added that, as he has already announced, the project has been assigned to the Center for Economic Research of the University of Cyprus, which is staffed by experienced academic and professional experts in both tax and legal matters, and is the most suitable body that can work objectively, with the ultimate goal of the best possible for the Cypriot Economy. your opinions and suggestions regarding the tax model that Cyprus can follow or even specific suggestions and proposals that will add value to the reform project, he concluded.
source: CYPRUS DAILY
source: THE DAILY CYPRUS
p>