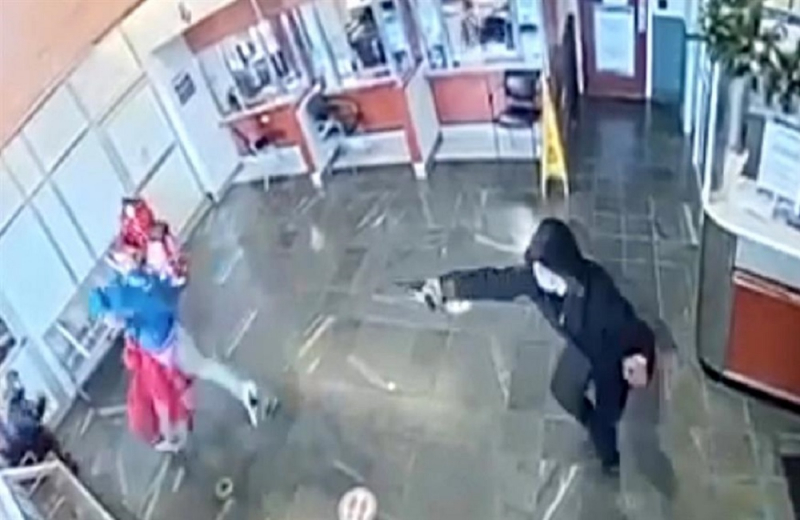 Staff and patients at New York 's Jacob Hospital are in a state of shock following the shootings that took place in the emergency room on Tuesday afternoon.
According to testimonies and video recorded by the incident, a man in black with a hood and mask waiting at the hospital reception suddenly pulls out a gun and cold-bloodedly shoots another patient in a blue T-shirt, who was in the hospital to be treated for a previous injury. .
https://twitter.com/jesscunnington/status/1486119474864533505?ref_src=twsrc%5Etfw [/ embed]
The victim appears to be running around the waiting area seeking cover as the stranger shoots him, while other people are in the room, such as a woman with a child.
The suspect then runs away and for the time being escapes arrest.
https://twitter.com/FreedomNTV/status/1486062472381538306?ref_src=twsrc%5Etfw [/ embed]
Authorities said the gunman was at the Bronx Hospital around 12:30 p.m. (local time, 19:30 Greek time) looking for a friend who was arrested and was probably hospitalized there when he had a fight in the waiting area with the victim, who seemed to know.
The suspect fired four shots at the 35-year-old victim, injuring his hand. The victim immediately received first aid and his injury does not inspire concern, according to doctors, while according to local media, the 35-year-old survived a shooting last year. After the incident, the hospital staff asked the Administration to install metal detectors at the entrance.