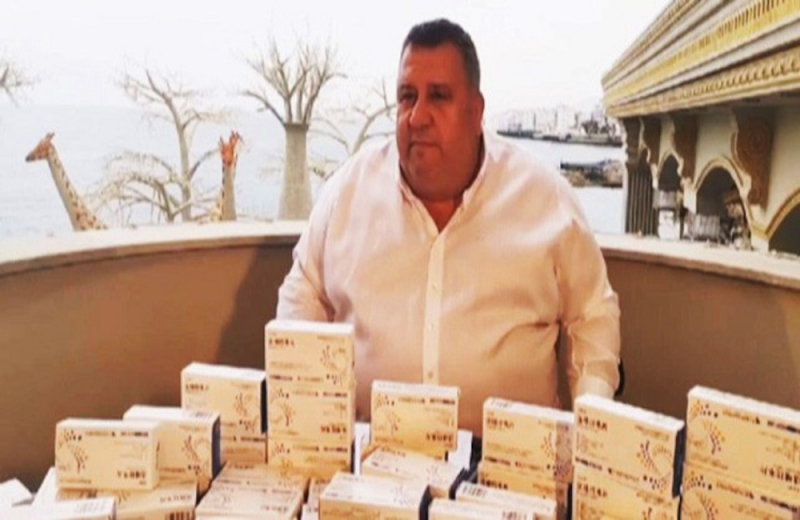 The so-called police were alerted yesterday around 19:00 in the occupied territories, after the attack on the car of the businessman and owner of a hotel-casino in Kyrenia, Khalil Falgiali. According to what the Turkish media reports, Falgiali was in Agios Epiktitos, Kyrenia, a few meters away from his house, when the car driven by his driver, who was also inside, was attacked with bullets coming from a firearm. Murat Demirdas, as the businessman's driver's name is, died instantly, while Falgiali was taken to hospital, where he died shortly afterwards. It should be noted that in the car that followed Falgiali's car, according to Yeniduzen, citing "police" sources, his wife and three children were.
The "police" is mobilizing
The gangster attack on the businessman, alerted the so-called police in the occupied areas, where cars have been stopped for inspection since last night, while checks are also being carried out at the illegal airport of Tympos. Khalil Falgiali owned the Les Ambassadeurs Hotel – Casino – Marina in Kyrenia and was known for his close ties to many of the occupiers' politicians, including Turkish Cypriot leader Ersin Tatar. In addition, Falgiali had previously been jailed for threats, kidnappings and attacks, while in October 2021, he was jailed for abusing a man who stole money from his casino in Kyrenia, and was released after the person's complaints were withdrawn.
Faljali, meanwhile, came to the fore a few months ago, when Sadat Packer, a Turkish cleric and former close ally of Tayyip Erdogan, named him the man who ran the drug trade in the occupied territories. never something like that by the so-called police.