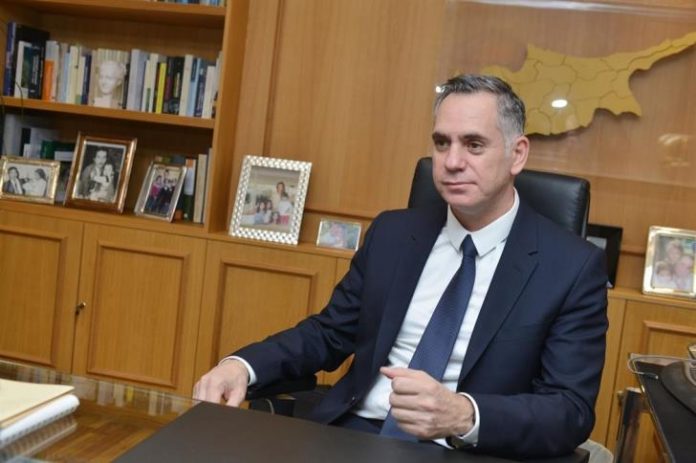 He fiercely criticizes President Anastasiadis for his handling of the Cyprus issue, accusing him of a theater of contradictions and bizarre statements, which have led to the confinement of the Greek Cypriot side.
DIKO President Nikolas Papadopoulos is ringing the alarm bell for the divisiveness that is now very close, as a result of the dead-end policies of appeasement of Turkey and the statements of the President used by the Turkish side to submit unacceptable positions at the negotiating table. He comments on the President's proposal to return to the 1960 Constitution, stating that it should be understood that the Cyprus issue is not a constitutional problem but a problem of invasion and occupation, and the overriding requirement of a solution is liberation.
He avoids references to a Democratic Alarm government as well as criticism to AKEL regarding the Cyprus issue, while regarding the presidential elections for 2023, he states categorically that DIKO will participate in the next government as a co-ruling party, not excluding any of the other parties. He does not exclude himself from the list of possible candidates, but at the same time he does not set his candidacy as a priority…
He also responds to his MPs' open disagreement over the Gabriel case, as well as his party's congress next month.
Philenews