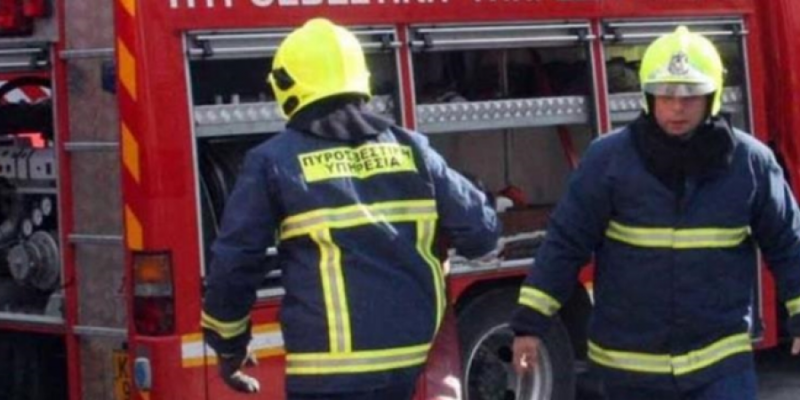 As a precautionary measure, a resident of a three-storey apartment complex, in which a fire broke out, was taken to the Famagusta General Hospital in Paralimni, while residents of the other apartments were safely evacuated with the help of members of the Fire Service.
According to a statement from the Fire Service "At around 18:25 on Wednesday 24 May, a call was received for a fire in a three-bedroom apartment on the 2nd floor of a three-storey apartment complex in Paralimni. The Police and the Fire Service responded with two fire engines from the Famagusta Fire Station "Sergeant Adamou Adamou" and the fire was brought under control at 19:16».
He added that at the time of the fire, the tenant was inside her apartment and went outside before the arrival of the Fire Service, before the fire spread. Due to smoke inhalation, he was taken by ambulance to Paralimni General Hospital as a precautionary measure.
It is noted that "with the help of members of the Fire Service, the building was evacuated and a number of occupants exited safely into an open area. From the fire and the heat, the apartment suffered extensive damage to the single living room/kitchen area, while the paint on the walls of the bedrooms was affected by the smoke.
In addition, the smoke also affected the apartment that was on the third floor, as well as the paint on the stairwell and exterior of the building».
The causes of the fire will be investigated later today, in cooperation with the Police and the Electromechanical Service.
< p> Source: KYPE