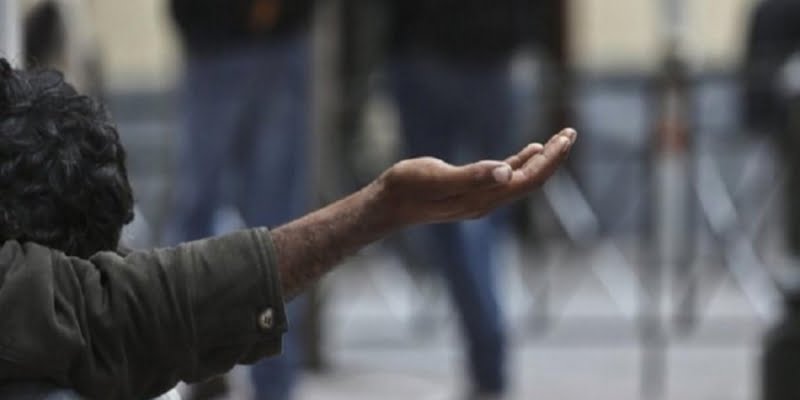 The Christmas and New Year holidays are approaching and the vigilantes seem to have started work, appealing to the philanthropic feelings of the public, says the Police in a statement, which calls on the public to be very careful.
As has been observed recently, he notes, the cases of begging on the streets and especially in commercial areas of the cities have increased, since various persons approach the public and with various pretexts try to extort money from them.
The Police state that due to the fact that they have received related complaints, the public is asked to be especially careful and citizens to be very cautious when approached by strangers and not to blindly trust any vigilante.
He notes that especially during this period, we are likely to be approached by strangers in various crowded places, on the streets or in our homes, or even on various groups of pages in the NQD, asking for financial assistance and making various claims.
He adds that another form of deceiving the public are incidents of peddling small items as financial aid.
Furthermore, the Police report, vigilantes often choose to visit homes where vulnerable, elderly people live, either to peddle items, or to ask for financial assistance under similar false pretenses.
Therefore, he stresses that begging constitutes criminal offense and prohibited by Law.
He notes that some of the beggars may already be recipients of public assistance from the Social Welfare Services, while others may be shrewd who pretend to have a medical condition or claim to be in need in order to elicit donations.
Besides, emphasizes Police, some may be acting as part of an organized ring that exploits them and some minors may be forced by third parties to beg, which is expressly prohibited.
In view of the above, the Police call the public when they detect cases of begging or if any suspicious activity comes to his attention, which seems to be related to these cases or of a similar nature and especially when minors are involved, to inform the nearest Police Station or the Citizen's Contact Line at 1460.
< p> Finally, it informs citizens that according to the Legislation, any fundraiser can only be held after permission from the Competent Authority, i.e. i.e. the Ministry of the Interior or the District Administration, while the Competent Authority grants a relevant Certificate of Authorization to the persons who conduct a fundraiser.