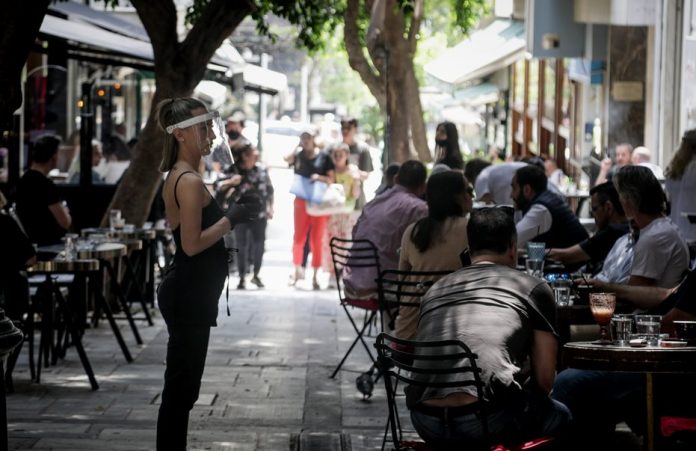 Yesterday's decisions of the Council of Ministers for universal application of the safe pass in all the spaces where more than 20 people are gathered at any time, stirred up a storm of reactions of all kinds.
Reactions arise from retail trade, supermarkets, restaurants but also more widely with some being in favor of the measure and disagreeing with some of its provisions and others strongly opposing it. Against the safe pass in the supermarkets is the Pancyprian Association of Supermarkets, which emphasizes that citizens' access to basic goods should not be subject to restrictions.
"We consider it a matter of principle that this measure should not affect the food trade. "Food is a staple, so it should not affect us. We are probably the first country to take these measures," said Andreas Hatziadamou, Executive Secretary of the Pancyprian Supermarket Association.
With Mr. Hatziadamou emphasizing that supermarkets will do everything they can to avoid affecting their customers. However, against the control of the safe pass is still the association of owners of leisure centers, while although they consider that it frees them from some reactions, nevertheless they consider that it creates discrimination among the citizens.
"It is a really unacceptable measure to allow dancing only for the vaccinated and it is reasonable to ask the tourists who we accept to come by PCR what we will tell them when they visit those places, we will obviously expel them", said the Secretary General of PASIKA, Fanos Leventis .
At the same time, the retail association and OEB are clearly in favor of the measure, but they want the discrimination against the 20 people to be lifted immediately.
"OEB has sent a letter and welcomes the measure but at the same time requests that the implementation of the safe pass work without any exception in all workplaces", the General Manager of OEB, Michalis Antoniou.
"Disappointment, regret and really to express our strong dissatisfaction with the measures announced by the Minister. In essence, it directs consumers to be served by small shops, small kiosks and bakeries and kiosks ", said Marios Antoniou, a member of the Pancyprian Retail Association.
With the Retail Trade Association requesting that the safe pass be applied either universally without restriction to individuals or not applied at all.