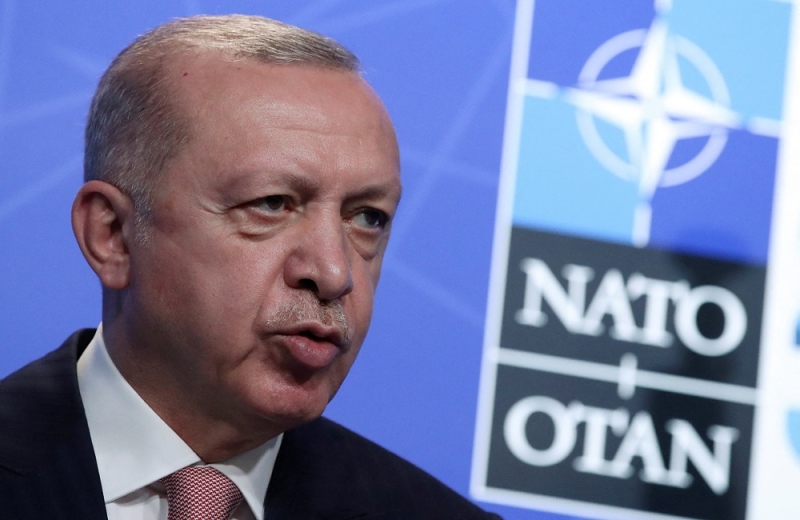 Citing the example of Greece, which Turkey had then agreed to join NATO, Tayyip Erdogan complained that now the top NATO countries are giving all kinds of support to Greece and establishing bases in Greece.
Speaking at a joint news conference with his Algerian counterpart, the Turkish President said, "It is true that some meetings took place between the Foreign Ministers of the two countries. I have to say something very clear, unambiguous and honest. Both countries (Finland and Sweden) do not have a clear position on terrorist organizations. "
He added, to terrorist organizations and say & # 8220; we are against & # 8221 ;, there are statements that they will not hand over some terrorists whom they must hand over ".
Mr. Erdogan continued by saying that "in the past, Greece had left NATO, the government of that period allowed Greece to rejoin NATO".
"Now I am addressing to my people: Do the top NATO countries give any kind of support to Greece? They give. Are they establishing bases in Greece? They are founding. "How can we believe them?" He asked.
He claimed that "Sweden is already a hotbed of terrorist organizations. They bring terrorists to their parliaments, make them speak there and issue special invitations. "There are even terrorists in favor of the PKK in their parliaments."
Forgive us, but do not get tired. "
" First of all, we would not say 'yes' to NATO membership to those who impose sanctions on Turkey. Because then NATO ceases to be security. "It's impossible to say 'yes' to this," he said.
KYPE