POWERED BY:
07:54 Tuesday
April 26, 2022 INSIDER • GOAL • IN-CYPRUS • PROPERTY • CYPRUS-IS • CAREER LIKE • GOING OUT • XRYSES SYNTAGES • ACTIVE • PHILGROUP NEWS & nbsp; SOCIETY & nbsp; INSIDER & nbsp; OPINIONS & nbsp; GOING OUT & nbsp; CULTURE & nbsp; SPORTS & nbsp; AUTO & nbsp; GOOD LIFE & nbsp; USEFUL & nbsp; PRINTED EDITION & nbsp;
ARCHIKIEIDISEISPOLITIKITOPIKAPARASKINIOMEDIAELLADAKOSMOSEPISTIMIPERIVALLONTECHNOLOGIASYNENTEFXEISCHRYSES ETAIREIESKOINONIAEIDISEISKYPROS OF CHTHESANAGNOSTI HAVE LOGOEPISTOLESSYNENTEFXEISDIMOFILI IN INTERNETVIDEOSAFIEROMATAADVERTORIALINSIDEREPICHEIRISEISKYPROSBRAND VOICECAPITALFORBESBLOOMBERG OPINIONPROTAGONISTESKAFTI GRAMMICHRYSES ETAIREIESKARIERAAPOPSEISARTHRA IN "F" INTERVENTION IN "F" MESSAGE YOUR SKITSAO WORLD TWITTERGOING OUTTHINGS TO DOCINEMAMOUSIKIESTIATORIABAR/CAFETV ODIGOSTILEORASIPOLITISMOSKYPROSKOSMOSKRITIKESEKDILOSEISPROSOPAATHLITIKAPODOSFAIROMPASKETPARASKINIAELLADADIETHNIALLA SPORAPOPSEISSKITSOVIDEOSAUTONEAPAROUSIASIAPOSTOLESAGONESKALI ZOIFGEIADIATROFIEF ZINASTRACHRYSES SYNTAGESSYNTAGES SEFVIMA VIMACHRISIMAFARMAKEIAGIATROIAERODROMIALIMANIATILEFONAOPAPKAIROSSYNALLAGMALACHEIAAPPSPROSFORESENTYPI EDITION POLITIKITOPIKAPARASKINIOMEDIAELLADAKOSMOSEPISTIMIPERIVALLONTECHNOLOGIASYNENTEFXEISCHRYSES COMPANIES EIDISEISKYPROS OF CHTHESANAGNOSTI HAVE LOGOEPISTOLESSYNENTEFXEISDIMOFILI THE INTERN ETVIDEOSAFIEROMATAADVERTORIAL EPICHEIRISEISKYPROSBRAND VOICECAPITALFORBESBLOOMBERG OPINIONPROTAGONISTESKAFTI GRAMMICHRYSES ETAIREIESKARIERA ARTICLES IN "F" INTERVENTION IN "F" MESSAGE YOUR SKITSAO WORLD OF TWITTER THINGS TO DOCINEMAMOUSIKIESTIATORIABAR/CAFETV ODIGOSTILEORASI KYPROSKOSMOSKRITIKESEKDILOSEISPROSOPA PODOSFAIROMPASKETPARASKINIAELLADADIETHNIALLA SPORAPOPSEISSKITSOVIDEOS NEAPAROUSIASIAPOSTOLESAGONES YGEIADIATROFIEF ZINASTRACHRYSES SYNTAGESSYNTAGES SEFVIMA STEP FARMAKEIAGIATROIAERODROMIALIMANIATILEFONAOPAPKAIROSSYNALLAGMALACHEIAAPPSPROSFORES ENTERPRISES LTD BRAND VOICE CAPITAL FORBES BLOOMBERG OPINION PROTAGONISTS HOT LINE GOLDEN CAREER COMPANIES
EXCLUSIVE COOPERATION
TOGETHER WITH
Powered by
Next The Cypriot car market is accelerating HOME • INSIDER • CYPRUS • The Cypriot car market is accelerating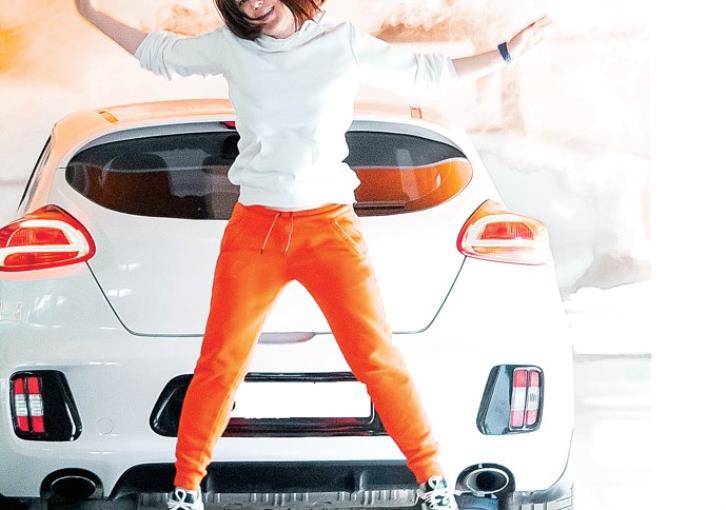 & nbsp & nbspEvagoras Prokopiou & nbsp; & nbsp; Favorable financing plans by banks for "green" vehicles
While all the data led to the conclusion that the global car market seemed to be overcoming the reefs set by the pandemic, especially in the supply chain, came the Russian invasion of Ukraine to change the difficult equation again. In Cyprus, the new car sector uses all the arrows from its quiver, which it has at this time.
What is new in foreign markets came to the island and is thrown in the bazaar. From hybrid and electric but also a wide range of conventional cars for all budgets and with many facilities in the way of repayment.
Also, in order to attract more customers, the companies have increased the time they give guarantees for the purchase of a new car that can reach up to ten years. The banks also entered the "game" since the car is always in the priorities of the Cypriot. The lending plans that the banks are currently "running" cover every need to buy a vehicle with the best sponsorship plans for hybrids and electrics. If one can buy a car during this time it may be one of the best times to do so.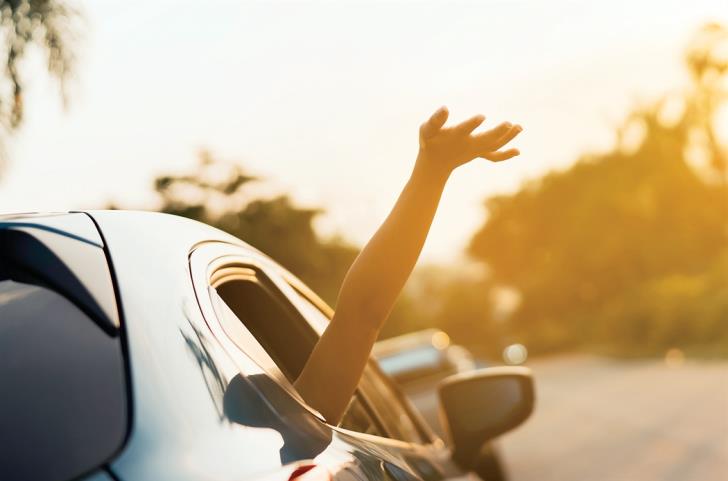 Importers are close to developments & nbsp;
According to the Association of Motor Vehicle Importers, the cooperation of Cypriot car importers with manufacturers is governed by a wide range of obligations that are monitored and evaluated on an ongoing basis. Both in the sales sector and especially and much more in the after-sales service, these responsibilities include proper staffing, continuous training and skills development, certification, development of infrastructure, equipment, electronic tools, specific processes and much more. When a member launches a car with new technology, it is considered that it has ensured the above obligations that accompany it. & Nbsp; It should be noted that manufacturers focus on all content and ecosystem related to the car and not just the engine. This has to do with connectivity, Artificial Intelligence technologies and much more. The tools we have and will have at our disposal, aim to improve the safety, reliability and ease of use of the vehicle.
The preference of the Cypriots for their new car
A hybrid or electric car states that it will choose 85% of Cypriots, in case they buy a new car, according to the European Investment Bank (EIB) Climate Survey 2021-2022. Specifically, 85% of Cypriots say they will choose either a hybrid or an electric car the next time they buy a vehicle, while only 15% still prefer a petrol or diesel car. In particular, 51% would buy a hybrid vehicle and 34% would choose an electric vehicle. Cypriots aged 30-64 are particularly interested in buying a hybrid car (57%), while young people aged 15-29 mainly tend to choose an electric vehicle (40%). Cypriots seem to be less likely to opt for a petrol/diesel vehicle: 24% of young people would buy this type of car, 11 points higher than the percentage of participants aged 30-64 (13%).
As 85% of Cypriot car buyers say they would choose a hybrid or electric vehicle, it seems that Cypriots are more inclined to turn to new car technologies compared to the Germans (52%) and the EU population as a whole (67%)./p>
In particular, Cypriot car buyers seem to be particularly inclined to opt for a hybrid vehicle: 51% say their next car will have this type of engine. This percentage is much higher than the corresponding percentage of Greeks (41%), Germans (29%) and the EU average (39%). Cypriot car buyers seem to be less inclined to choose an electric car (34%) compared to Greeks (40%). However, this percentage remains higher than the percentage of Germans (23% say they would buy an electric car) and the EU average (28%).
In general, European car buyers tend to prefer hybrid vehicles (39%), while petrol or diesel vehicles are in second place (33%) and electric cars in third (28% say they would buy an electric car). While Chinese car buyers are the most likely to buy an electric car (44%), Americans would choose a hybrid vehicle first (38%), then a petrol or diesel vehicle (33%) and finally an electric car (29%). p>
The 2021 report on car registrations
A decrease of 11.8% was recorded in vehicle registrations in 2021 on an annual basis, while in December the annual decrease was of the order of 38.6%, according to data published by the Statistical Service. Specifically, according to the data & nbsp; In the report "Motor Vehicle Registrations" covering the period January-December 2021, in December 2021, the total registrations of motor vehicles reached 2,018, a decrease of 38.6% compared to December 2020. Registrations of passenger cars also decreased by 38.6% at 1,567.
It is reported that during the period January-December 2021, the total number of registered vehicles decreased by 11.8% and reached 34,716, compared to 39,367 during the same period of 2020. Also, the registrations of saloon passenger cars decreased by 12 , 8% and reached 26,634, compared to 30,554 in the corresponding period of 2020. Of the total saloon passenger cars, 10,611 or 39.8% were new and 16,023 or 60.2% were used cars. It is added that bus registrations decreased to 51 in the period January-December 2021, from 305 in the same period of 2020.
At the same time, registrations of freight vehicles decreased to 4,035 in the period January-December 2021, compared to 4,833 in the corresponding period of 2020, recording a decrease of 16.5%. Specifically, light trucks decreased by 19.5% to 3,070, heavy trucks by 18.4% to 461 and road tractors (trailers) by 0.5% to 181, while rental vehicles increased by 17.9% to 323.
In relation to moped registrations & lt; 50ke, it is reported that they remained at 246 in the period January-December 2021, as many as in the corresponding period of the previous year. In contrast, motorcycle registrations & gt; 50k increased by 11.2% to 3,324 in the period January-December 2021, compared to 2,989 in the same period of 2020.
The main suppliers of motor vehicles in Cyprus in 2021 were Japan (33.3% ), Germany (17.1%), France (7.8%) and the United Kingdom (6.6%).
Aged fleet
According to official data, the current fleet in circulation is aging, especially in the category of commercial vehicles. & Nbsp; In addition, Cyprus, as a member of the European Union, while it is obliged to meet European standards for vehicles, with the exception of a degree of paradox to be allowed by regulations in Cyprus, registrations of used passenger & nbsp; without European specifications. For the new ones this is not allowed. This favors the large supply of the fleet with imported used vehicles, canceling any attempt to substantially renew the fleet.
What will the decade we spend on cars bring
Despite the excitement surrounding battery-powered electric cars, we are still halfway to their dominance. In fact, hybrid models will dominate the "electrified" part of the planet's roads for a significant period of time.
Investors have pushed up the stock prices of electric car companies, with the latter's capitalizations having become much higher than their activity or profits would justify. Electric cars account for just 2.6% of the total vehicles sold in 2019 and only 1% of all cars currently on the road. Their share in the total number of vehicles is expected to have reached 6.6% by 2040.
The biggest bet for the car industry in the next decade is the successful transition of the market to the new era of electric propulsion. In general, electric propulsion (along with autonomous driving) are considered the next big things in the automotive industry. Lower operating costs, the economy of tolls, freedom of movement within the ring of major cities and environmentally friendly technology are increasingly turning the car industry, states and consumers in this direction. Of course, an important parameter in this direction (for the region of Europe) is the EU policy. on Climate Change, which aims to drastically reduce car emissions by 2030.
In summary, the opportunities that should be seized in the next decade, the global car market are, electric drive, autonomous driving, car sharing, the import of other companies (Apple, Google, Yahoo, etc) in the manufacture and sale ( electric car), production cost reduction, further development & amp; manufacture of electric cars from China/India, online (sale) of cars, and withdrawal of very old and polluting cars.
The problems brought by the war in Ukraine
For more than a year now, automakers have been struggling to cope with chip shortages and maintain their production levels. Following the Russian invasion of Ukraine, which pushed up oil prices for many years, the industry faces another hurdle in increasing the production of electric vehicles: nickel – a metal that is mined extensively in Russia and used to make advanced batteries./p>
European manufacturers, who are more dependent on Russian nickel, will suffer the most serious consequences. The nickel supply chain, which starts in Russia and goes to Finland and Germany to produce lithium-ion batteries, is problematic. The irony of the situation is that Europe, wanting to get rid of Russian oil and diesel, is turning from internal combustion vehicles to electric cars, for which it will again depend on Russia for the supply of nickel.
< p>The scale of the challenges facing automakers – chips, supply chain disruptions, surges in raw material costs – is unprecedented in recent times, according to Morgan Stanley analyst Adam Jonas. "I've seen a lot in the automotive industry over the last 25 years or more. But nothing like the diffusion of problems and the 'cloudy' future that investors see today."
Loans for buy & nbsp; car offered by banks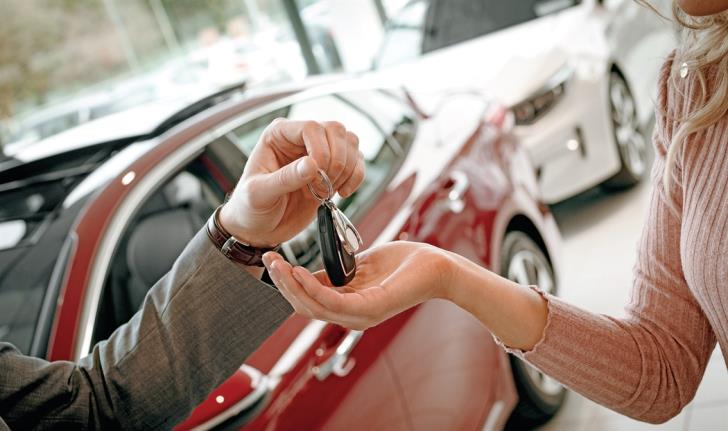 We conducted a survey on what the Cypriot banks offer in terms of financing the car market. Lending from all banks is done in the form of rent. Nevertheless, the banks offer satisfactory packages to finance the purchase of your new car, covering both new and used ones. There are also & nbsp; special plans with further discount if this market concerns hybrid and electric cars.
Bank of Cyprus
To buy a new or used car & nbsp; the bank gives you the option to choose & nbsp; floating or fixed interest rate, depending on the type of car (new or used) and the amount of the deposit. It also offers a reduced interest rate if you are a subscriber, apply through 1bank by 0.25%. For transactions through suppliers, no initial bank charges are charged. If the purchase is made by an individual, bank charges are normally charged. The repayment period depends on the type of car. & Nbsp; Maximum duration 7 years for a new car and 5 years for a used one. There is a minimum deposit of 15% for a new car and 20% for a used one. There is a possibility for early repayment, at no cost. & Nbsp; & nbsp;
Financing is done through a Lease Agreement, ie & nbsp; When your request is approved, the car is transferred to the name of Bank of Cyprus and in your name and the seller is paid. When the financing is repaid, the car is transferred to your name, with the payment of € 50 to the Bank as a purchase right. The right of purchase is incorporated in the last installment.
For the purchase of an environmental car rental for individuals and businesses, the Bank of Cyprus interest rate is proportional to the deposit, ie the higher the deposit, the lower the interest rate with a minimum deposit of 15%. This loan is valid for individuals and companies that want to buy a new hybrid or electric car. You can repay your financing in a period of up to 7 years with the possibility of early repayment, without any cost.
Hellenic Bank
Hellenic Bank offers financing through car rental with significant benefits such as a fixed interest rate, a fixed monthly installment for the entire duration of the loan and a 15% annual discount on car insurance if made by Pancyprian Insurance. The repayment period reaches up to 7 years and without initial bank charges with a minimum deposit equal to 15% of the value of the car. This offer & nbsp; applies to new cars.
Used cars are subject to different pricing and terms with less financing and loan duration.
Regarding electric and hybrid cars, Hellenic Bank offers a lower interest rate, fixed interest rate, fixed monthly installment, up to 7 years repayment period and without initial bank charges.
Note that early repayment can be made free of charge. There is also a 20% annual discount on hybrid car insurance from Pancyprian Insurance.
Alpha Bank
Alpha Car gives you the opportunity to get a new or used car, with a favorable interest rate, with a minimum financing amount of € 3,500, with reduced premiums and the possibility of early repayment without charge. There must be the necessary collateral. The floating interest rate for the entire duration of the loan. It varies depending on whether the car you buy is new or used and can be reduced depending on the amount of the deposit. Maximum funding amount € 50,000 for a new car and € 20,000 for a used car and up to 80% funding for a new car and up to 60% for a used car.
Maximum repayment period up to 7 years for a new car and up to 5 years for a used car, without the cost of early full or partial repayment after the 1st month of disbursement. Altius Insurance discount at 50% in the first year, 30% in the second year and 25% for the remaining years of the loan. There is also a 0.20% discount on the interest rate margin in case of purchase of a new ecological car in the case of a hybrid vehicle, electric vehicle, dual propulsion vehicle (ie a vehicle propelled by two energy sources, eg natural gas, LPG, liquid fuel combined with electricity) and a vehicle with lower carbon dioxide emissions (= & lt; 90g CO2/km).
Ancoria Bank
For a new or used car & nbsp; the bank offers financing up to € 50,000 and 80% of the purchase price of the car with a duration of one to seven years. In case of early repayment of the loan, there is a possibility of prepayment fees.
The Eco Loan for electric and hybrid car from Ancoria Bank is valid for up to € 50,000 and 80% of the purchase price of the car with a duration of up to 7 years. The Eco Electric Car Loan only applies to new electric cars. In case of early repayment of the loan, there is the possibility of prepayment fees. For all financing plans the loan interest rates vary depending on the contribution and the type of car.
AstroBank
The product offered by the bank is under form of the Rental Market. The plan is from 0% down payment and up to 8 years repayment period. It also offers discounts on Atlantic car insurance plans under certain conditions. Also an additional 0.25% discount on the interest rate in the case of financing a "Green" car, ie a hybrid car/electric car, (b) a dual-propulsion car (ie a vehicle propelled by two energy sources, eg natural gas, LPG, liquid fuels in combined with electricity) also known as Fuel Flexible Vehicles (FFVs) and (c) a car with lower carbon dioxide emissions (= & lt; 90g CO2/km). There are no charges in case of early repayment.
* From the April issue of Forbes Magazine