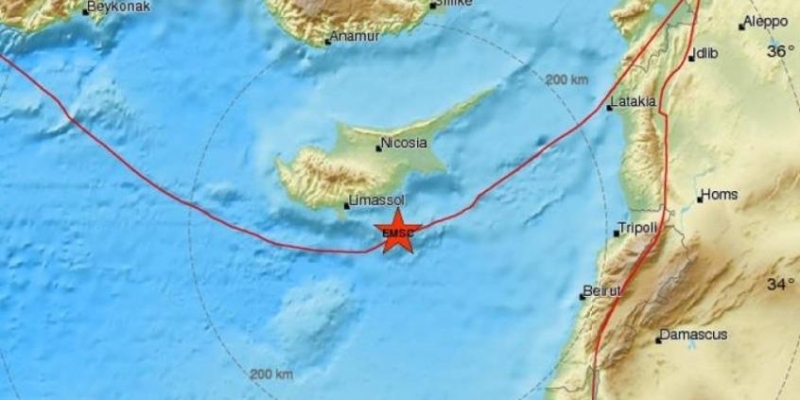 The Department of Geological Survey of the Ministry of Agriculture, Rural Development and Environment announces that on Monday, February 20, 2023 and 19:04 local time, an earthquake with a magnitude of seismic moment Mw= was recorded by the department's seismological network 6.4.
The earthquake was centered in the region of Antioch (Antakya), near the Turkey-Syria border. It was felt throughout the Eastern Mediterranean (in a radius of more than 500 kilometers from its epicenter), while in Cyprus it was felt throughout the island.
This earthquake is considered an aftershock of the very strong earthquake of February 6, 2022. (Mw=7.8).
The phenomenon is ongoing and is being monitored by the Seismological Center of the Geological Survey Department.