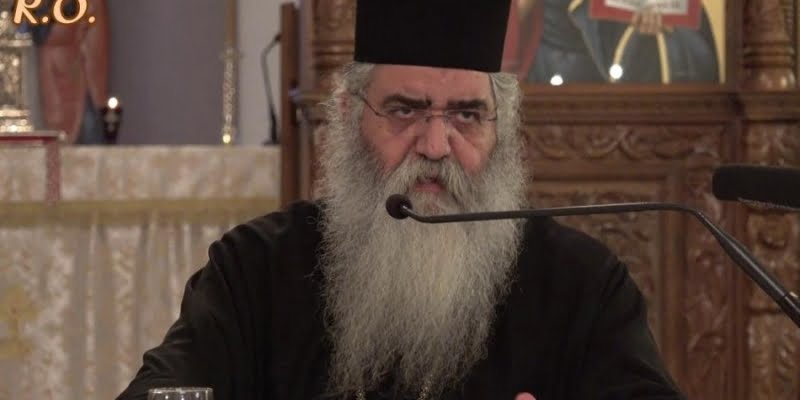 The candidate for the Presidency of the Republic of Cyprus, Christodoulos Protopapas, was invited to Protoselidos as the head of the pre-election staff of Metropolitan Morphou.
Initially, regarding the archdiocesan elections, he said that they will make the effort from there and beyond what the world wants for the Triune Person and what God wants for later.
«We don't want to believe that the Metropolitan Archbishop of Morphou will come out, we want to try. We have to leave some things to God».
Asked about the statements of Metropolitan Morphou in which he said that "homosexuals have a certain smell, a bocha", he said that Metropolitan Morphou follows what the church says.
Specifically he said, "It was a quote from a speech that described a Saint father who had told a homosexual that he stinks but he meant the spiritual stink.
He went on to say, "He has lived close to holiness and for' this is different. Agios Morphou has been reading for the last 30-40 years I know him a book a week. The subject of science and vaccination is something that is still being discussed.
Among other things, Mr. Protopapas stated that he is unvaccinated, "this coercion is a big deal, humanity has been coerced since his time. B' of World War and should this concern us».
In addition, he referred to the administrative abilities of Metropolitan Morphou saying that since 1998 when he assumed despot he has established the Versatile Center in Solea, «the Diocese lived on a minimal allowance received from the Archdiocese and this was discontinued in 2012. Nevertheless, the residents helped and all the churches in the area have been renovated and a camp has been established as well as a large school of Byzantine music and a choir of traditional music. Therefore, it has demonstrated an important work in the region».
Later he said, «We have to understand what holiness is and to understand you have to live near a saint. The Saints are in another state they are in a timeless state where time is not linear. Therefore, these Saints when they are in these situations see both the past and the future.
In closing he said "Don't have the dilemma of science or religion, I have lived and met many people who believe and are of science. This dilemma must go away».
< br />
Tamasou Isaiah: The modernization of the Church and Cyprus (VIDEO)
Metropolitan Tamasou announced his candidacy (VIDEO)