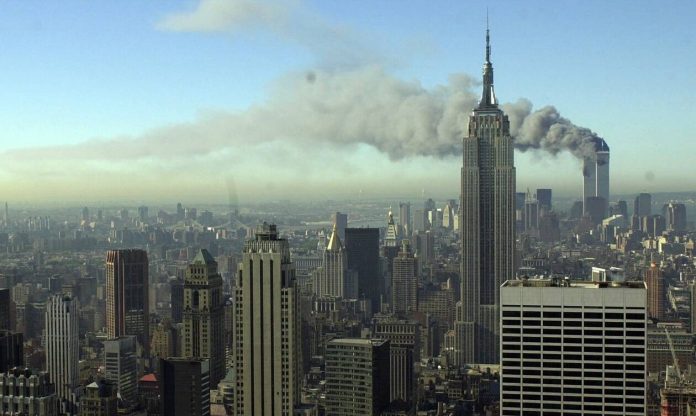 The trial of Khalid Sheikh Mohammed and four other defendants begins again, 20 years after the "9/11" attacks.
The trial of the alleged mastermind of the 9/11 attacks, Khalid Sheikh Mohammed, and four other defendants is resuming today, almost twenty years after the bloodiest terrorist attacks in history.
The five men, who have been held for 15 years in prison at the US naval base at Guantanamo Bay in Cuba, have not appeared in court since early 2019, with the trial adjourned due to the Covid-19 pandemic.
Their trial before a special military court is expected to resume today from where it left off, with the defense complaining that the defendants were tortured at the hands of the CIA and therefore asking for the annulment of most of the evidence presented by the US authorities. .
Colonel Matthew McCall, the eighth judge handling the case, does not appear to be in a hurry to proceed with the case and has said he will be meeting mainly with the prosecution and the defendants' lawyers this week.
It may take months, even more than a year, before the trial enters its truly substantive phase due to the many appeals filed by the defendants' lawyers. In fact, one of them, James Connell, stated that "I do not know" if the trial will be completed at some point.
The defense also alleges that the five defendants – Khalid Sheikh Mohammed, Amar al-Balouchi, Walid bin Atas, Ramzi bin al-Sibd and Mustafa al-Hausawi – still bear the wounds of CIA torture. from 2002 to 2006. In addition, the five men are being held in solitary confinement for 15 years.
Torture
The five men, accused of "murder" and "terrorist acts", will appear in the courtroom under very strict security measures, surrounded by railings. They are in danger of being sentenced to death.
Opposite them are the families of the 2,976 people killed in the 9/11 attacks and journalists. According to the prosecution, even if the court does not accept the testimonies obtained by the CIA from the five men, their conviction is considered certain.
Prosecutors say the defendants provided concrete evidence during their FBI interrogation in 2007 after being transferred to Guantanamo.
However, their lawyers do not consider this information credible either, as they complain that the FBI also participated in CIA torture and also used intimidation techniques of the five men.
"Do not be fooled, these men were taken to Guantanamo to be tortured," and not to appear before the American judiciary, said Connell, Amar al-Baluchi's lawyer.
Defense attorneys are also seeking access to dozens of classified documents – including the US torture program, Guantanamo Bay detention conditions or the health of the accused – which the US government continues to deny.
source: NEWSBOMB.GR
RUN and POWER Group: Enhanced Living Experience.