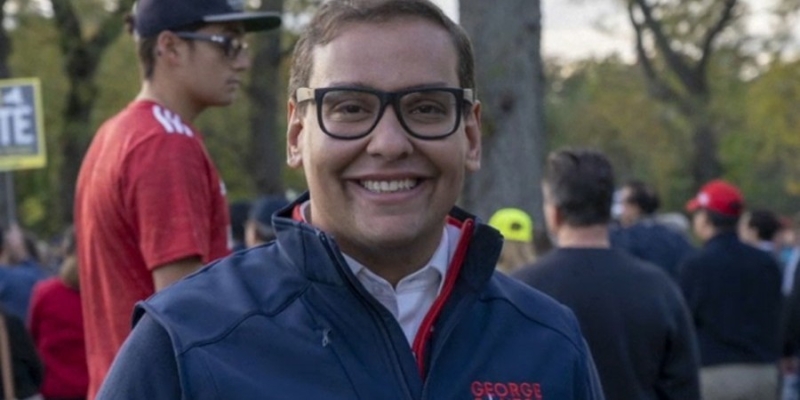 Republican Congressman George Santos pleaded not guilty today to fraud charges, of money laundering and theft of public funds, although he suffered another blow after and calls even from members of his own party to resign because he lied on his CV.
Santos replied, "Of course, ma'am,'' when the judge in New York federal court asked him if he had discussed the charges with his attorney and if he understood he could invoke the Fifth Amendment to avoid incriminating himself. He is accused of a total of 13 offences. Among other things, that he deceived potential political supporters and transferred their donations, amounting to 50,000 dollars, to his personal bank account, in order to pay off various debts and buy luxury clothes with this money. Before he was elected Member of Parliament he illegally collected $24,000 in unemployment benefits, even though he was working. He also allegedly made false statements to the House of Representatives about his assets, income and debts.
Republicans, who control the House by a slim majority (222 to 213 Democrats), say they will wait for the criminal proceedings to conclude before moving against Santos. The congressman was released on $500,000 bail and his next court appearance is set for June 30. That means he can return to Washington and vote normally in Congress. However, the court ordered him to surrender his passport and limit his movements.
Federal prosecutors say they have evidence of a "pattern of fraudulent behavior" on behalf of the deputy, who, however, when leaving the court, claimed that he is the victim of a "witch hunt". He ruled out the possibility of resigning from his position and assured that he would "clean up" his name and will run for re-election.
So far, nine Republican members of Congress have called on him to resign. The "sub' number 2» in the party, Steve Scalise, said that although "in America the presumption of innocence applies, these are serious charges", but Republicans will first wait for the court's decision.
Days after Santos was elected in 2022 to represent Long Island, the New York Times and other media outlets revealed that he had fabricated nearly his entire personal and professional life. Among other things, he claimed to have degrees from New York University and Baruch College, but his name does not appear in the student records of either institution. He claimed to have worked at Goldman Sachs and Citigroup, which was also untrue. On his CV he stated that he was of Jewish descent and that his grandparents escaped the Holocaust. He came out as gay but did not disclose that he was married for many years, until 2019, to a woman.
Since then, he has admitted that many items on his resume were untrue.
If convicted guilty of the charges against him can be sentenced to 20 years in prison.
Read also: Santos: The Republican congressman who gave a fake CV