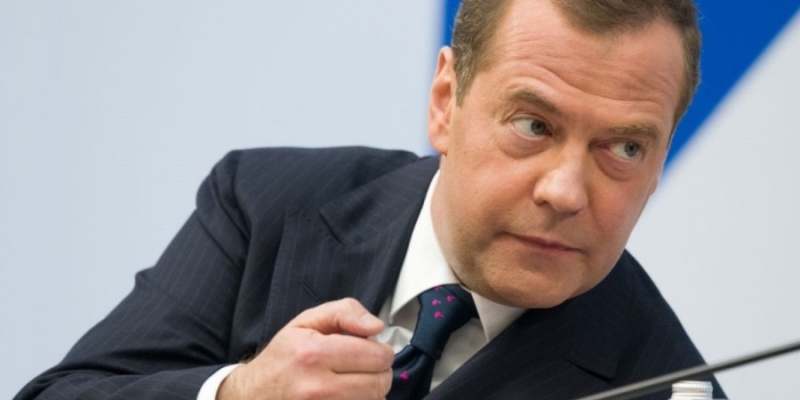 A member of Vladimir Putin's powerful Russian Security Council, Dmitry Medvedev, warned today that the more destructive the weapons the West supplies Ukraine with, the greater the risk of a "nuclear apocalypse''.
Russia, which has more nuclear weapons than any other state, has repeatedly said the West has engaged in a war for' representatives with Russia in Ukraine which may cause further escalation of the conflict.
The United States has provided Ukraine with $37 billion in aid since Putin sent his troops into Ukraine in February 2022.
US President Joe Biden told his counterparts from the "Group of Seven» (G7) that it supports a joint effort with allies to train Ukrainian pilots in F-16 fighter jets according to a senior US administration official, although it has not yet committed to supplying it with its own fighters.
"The more weapons are given, the more dangerous the world will become," Russian former president and current deputy chairman of the Security Council Dmitry Menvedev told Russian news agencies while traveling to Vietnam.
"And the more destructive these weapons are, the more likely it is that what is commonly called a nuclear apocalypse will develop as a scenario," , Medvedev reportedly told TASS and RIA Novosti agencies.
The West says it wants to help Ukraine defeat Russia but has repeatedly insisted it does not want to spark a direct confrontation between the US-backed NATO alliance and Russia.
The Russian military said today that he routed militants who had infiltrated the Belgorod region on Russia's border in armored vehicles, killing more than 70 "Ukrainian nationalists"; and pushing the rest back to Ukraine.
Medvedev said the invaders are "vagrants" that must be exterminated «like rats».
«The responsibility … it has the Kiev regime, and in general its sponsors abroad, which are Washington and the countries of the European Union, together with the countries associated with them such as Britain and others, Medvedev said, according to TASS.< /p>
"This is their own responsibility, direct and indirect", said Medvedev.
Source: APE-MPE