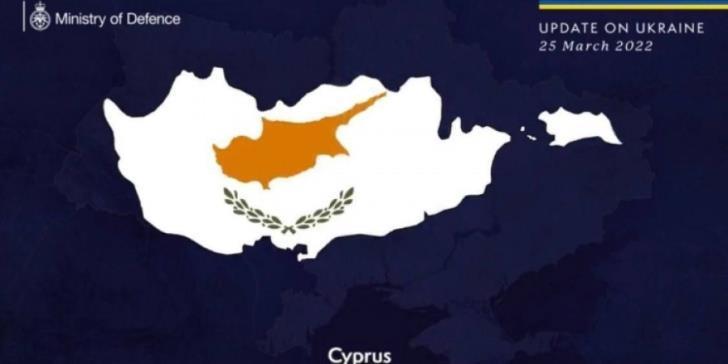 The British High Commission in Cyprus has expressed regret on behalf of the British government for a mistake made by the British Ministry of Defense by uploading a video on social media of a map of Cyprus without the territories of the occupied and British bases.
The map was included in a video uploaded on Friday with countries that have supported Ukraine in its war with Russia.
SEE ALSO: & nbsp;
< b> Map – challenge made in UK The British Ministry of Foreign Affairs "haircut" Cyprus (video)
"It was a mismanagement and does not reflect any change in British policy towards the Republic of Cyprus, a valuable friend and partner of the United Kingdom," the UNHCR statement said.
"A revised version of the video is now available issued, with a corrected map. The British government contacted the Cypriot government to explain what happened. We made it clear that we were sorry for the inconvenience caused by this error. "We have taken steps to ensure that there will be no recurrence," the statement concluded. Cyprus Federation.
Reacting to the Ministry's statement, Federation President Christos Karaolis welcomed her, commenting that he had conveyed the frustration and anger of the parish to the United Kingdom.
"We recognize the government's remorse for this incident and their recognition of the deep insult it caused," said Mr. Karaolis.
KYPE