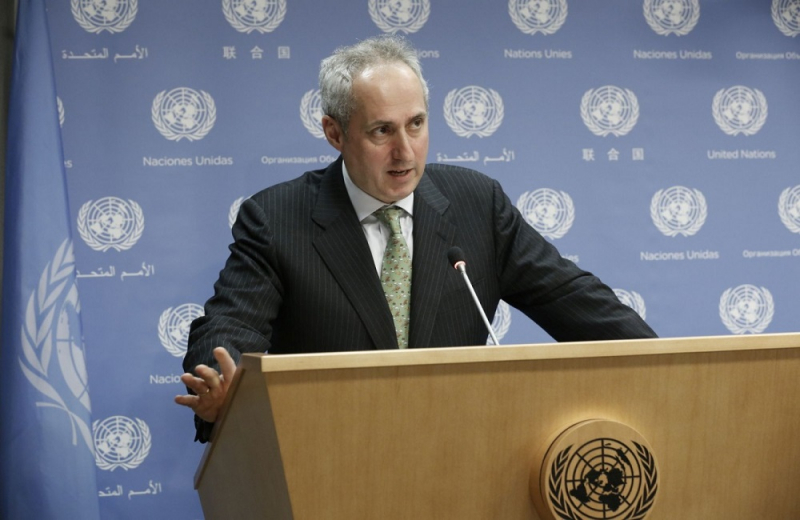 The UN is trying to bring the two sides closer and reach an agreement for the benefit of all involved, said Secretary General Stefan Dujarric, adding that the situation we are in (in Cyprus) is not due to the lack of UN involvement, adding that The Secretary-General is not the only factor in the process.
Mr Dujarric was answering a question during yesterday's press conference at UN headquarters.
Asked about the terminology that is often used by C in his reports and the absence of terminology such as "Turkish invasion, Turkish occupation, Turkish violations" but instead, in his use of terms that equalize the two sides, the Representative stated that "The Secretary General is trying to reflect the reality as we see it in his reports", adding that "the reports speak for themselves whether it is a report on Cyprus or anywhere else", clarifying that the UN has always been very clear about its urgency for both sides in Cyprus to respect and abide by the resolutions of the United Nations and the Security Council ".