The spending of today's children and teenagers is expected to grow three times faster than all other generations by 2030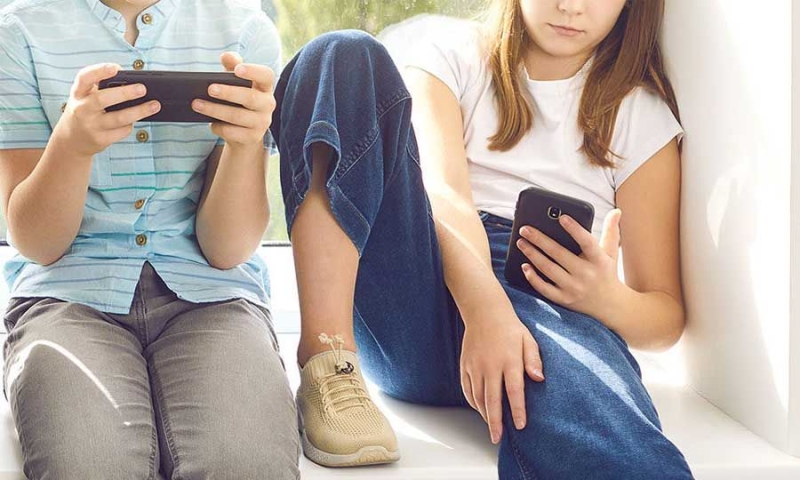 Generation Alpha, the children born between 2013 and 2025, is the first generation to have been born entirely within the 21st century. [SHUTTERSTOCK]
If it is commonly said that Generation Z grew up with the Internet, Generation Alpha was born with the Internet. Today's children born between 2013 and 2025 are the first generation to be born entirely within the 21st century.
That is why they took the name Alpha/Alpha, from the first letter of the Greek alphabet. The Alpha children took part in an "informal global experiment" as they were given the screens along with their first pacifier. That is why experts believe that members of this generation will be more impatient, as they will expect their needs to be met immediately.
At the same time, however, Generation A is different from the immediately preceding generation, Generation Z, i.e. those born between 1996 and 2012. "They are idealists. They stand for social diversity and demand it. They question their gender. They are very creative. They are entrepreneurial spirits," says Christine Patrick, the head of marketing for the Claire's store chain, according to the New York Times, as quoted in a moneyreview.gr article.
The core audience for Claire's stores, which they sell jewelry and fashion accessories for teenagers, they are what Patrick has called "Zalfa". This "generation within a generation", mainly children of Millennials, are those born after 1996 and this is an audience that is currently at the center of attention of the marketing industry.
They may still be very young – the oldest generation A's are turning 10 this year – but they are a buying power that big brands cannot ignore.
Zalfa's spending " are expected to grow three times faster than all other generations by 2030. Of course, due to the very young age of "Zalfa" representatives, companies and brands make sure to move very carefully.
From on the one hand they seek to "win over" children and teenagers, but on the other hand they do not want to alienate or irritate their parents. Some companies are even hiring representatives of Generation Z to manage social networks.
In the case of Hollister, for example, a clothing company aimed mainly at teenagers, the manager of social networks is a 21-year-old who designs everything from her mobile phone, while toy company Nerf has a 22-year-old TikTok executive on staff.