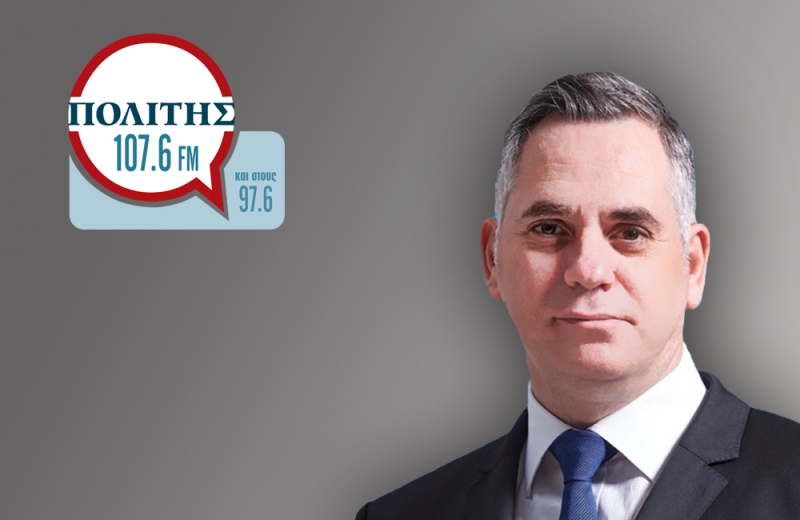 "The internal party dialogue continues on the basis of the decisions taken and we did not take final decisions, said the president of DIKO Nikolas Papadopoulos to Politis 107.6 and 97.6 when asked if they have met with the independent candidate for the Presidential Elections of 2023, Nikos Christodoulidis.
"We had informal contacts as we had with other candidates, but we may have -as well as with the other candidates- contacts", added the president of DIKO. Asked about the DISY shots for an opposition candidate, the president of DIKO, noted that we have set a timetable where by the beginning of June it will be decided who will support and he wondered "if we decided to support Averof Neophytos, the president of DIKO »;
In addition, anxiety and anxiety to characterize Nikos Christodoulidis, DIKO candidate, on behalf of DISY, observes Mr. Papadopoulos, as he said -for obvious reasons-. asked the president of DIKO. He stressed that what matters is the political positions.
Of course, everyone's prehistory is clearly important, but I repeat, the Cypriot society knows who Averof Neophytou is and who Nikos Christodoulidis is. There were, he said, moments when we disagreed with either Mr. Neophytou or Mr. Christodoulidis, but he noted that there were also cases where we agreed with one or the other. The electoral base of DIKO does not consider that Mr. Neophytou can be a candidate that we can support, he noted. It is important how things will change and how we will achieve the change, and we want to hear what the proposals are.
"DIKO did not rule out the choice of an autonomous descent in the presidential elections", concluded Mr. Papadopoulos.
Listen to the post of Nikolas Papadopoulos, in the "Morning Inspection" broadcast by Politis 107.6 & amp; 97.6:
CITIZEN 107.6; MORNING INSPECTION 16 & # 8211; 05 & # 8211; 2022 NIKOLAS PAPADOPOULOS