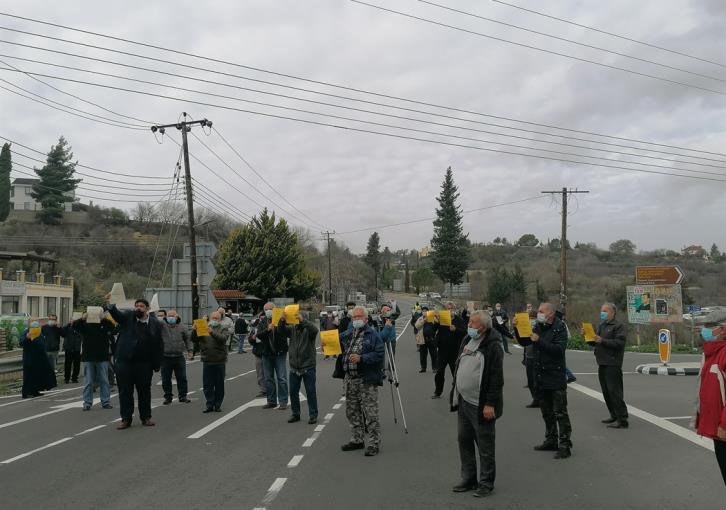 Dora Christodoulou
The first dynamic reaction of the 20 communities of the Paphos peninsula served by the only bank branch in Stroumbi, which was announced by the Hellenic Bank to close on January 14, was organized this afternoon.
Dozens of villagers in the area, MPs from Paphos, representatives of local authorities and organizations, gathered on the Paphos-Polis road, at the height of Stroumbio and Polemi, and protested against the closure of the only bank branch in the area.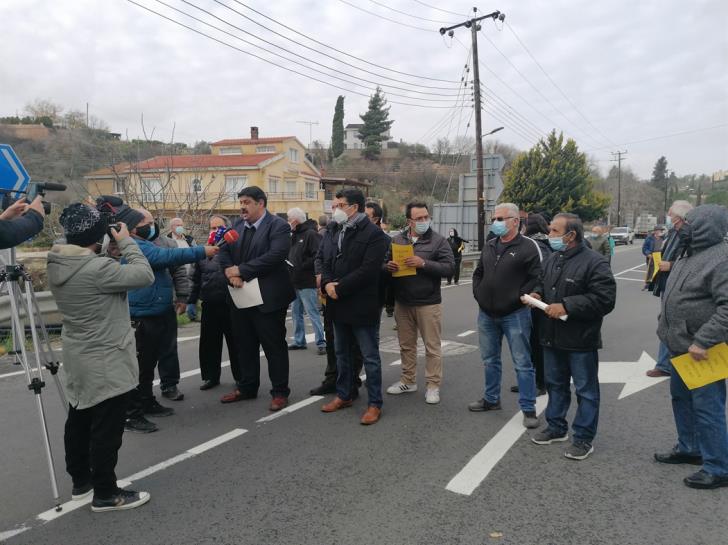 The institutions and the residents of Paphos province with placards and slogans shouted against the bank's decision, talking about a mockery of the people of the communities and about unacceptable methods of the Hellenic Bank after the sale, as they claimed, of the Cooperation in it.
The participants warned about the first organized reaction of the 20 communities of the Paphos peninsula, announcing the escalation of the measures in the near future. They also consider as a joke the encouragement of the management of Elliniki to go to Pegeia and Polis Chrysochous.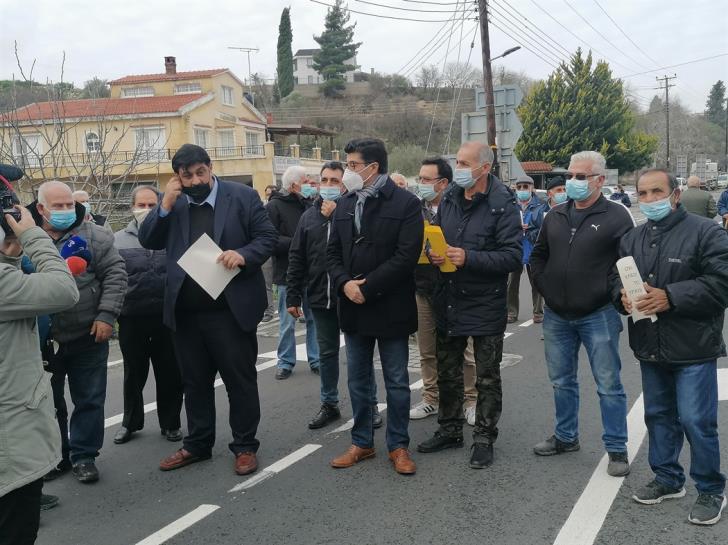 Among the measures planned by the authorities and depositors of the Paphos peninsula that are served by the Stroumbio branch, is the withdrawal of their deposits from the specific bank and the selection of a bank based on the best service depending on their place of residence or work.
According to an announcement issued by the bank, from January 14 the branch in Stroumbi closes and its operations are transferred to the Hellenic Bank in Pegeia. It also informs its customers of these communities that its closest stores are those of Pegeia, Hellados Avenue in the center of Paphos and Polis Chrysochous.
A representative of the bank stated that the closure of the branch was planned and took place in the context of the rationalization of the branch network and taking into account the shift of the bank's customers to digital and alternative channels.