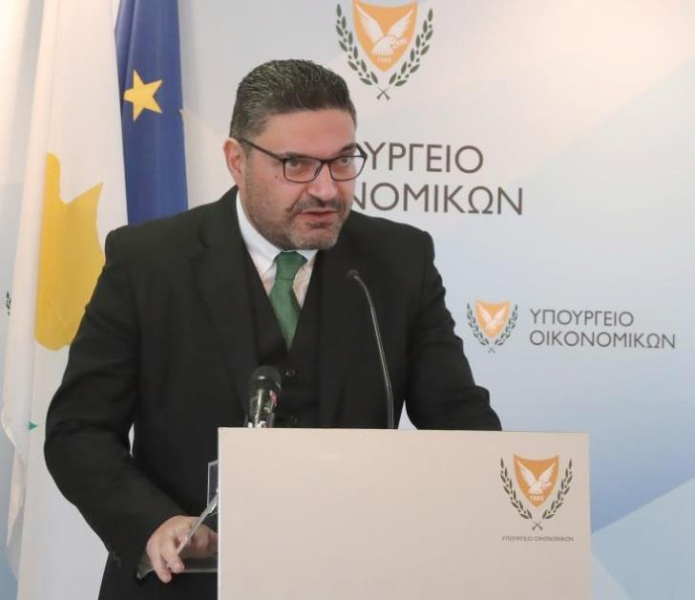 i style = 'color: black' class = 'fa fa-user' aria-hidden = 'true'> & nbsp & nbspInsider/ΚΥΠΕ & nbsp; & nbsp;
The need to identify the "apparent restructuring" of loans that did not allow borrowers to be included in the Home Plan, to expedite the consideration of objections filed by borrowers for non-acceptance of their Home application and the need not to proceed with the procedures or non-financially viable borrowers of Estia until special government programs are implemented for them, through KEDIPES, discussed the Minister of Finance Konstantinos Petridis in a meeting with the Association of Banks, which was also attended by representatives of the Central Bank of Cyprus. >
According to the Minister of Finance, the applications concerning the unsustainable of Estia amount to about 800 applications, several of which are in KEDIPES, while in relation to the number of "apparent restructurings", these are between 50 and 100 "without "We are absolute in number," he said. He added that there are around 1,000 objections. & nbsp;
Specifically, in statements after the meeting, which lasted about 90 minutes, which he described as constructive, Mr. Petridis said that they discussed "the apparent restructuring that due to these the applicants could not be covered by the Home because it was considered that their loans were restructured and then their installments are increased disproportionately, as a result of which they become non-performing ".
to cover these fellow citizens ", he added.
Referring to the second topic of discussion, Mr. Petridis said that "at the moment there are several objections concerning the Home" and added that common ways were discussed to change the process that will allow to examine "these objections quickly and with a process, which will make the examination as flexible as possible. "
" Our goal is to meet our compatriots who meet the criteria, but not by interpreting them in a completely strict way ", he noted.
Regarding the third topic of discussion, the Minister of Finance said that the banks also agreed that "the people who have applied to Estia and who have been deemed unsustainable (financially) will not proceed with the sale or auction procedures, since The Government's intention ", as he said," is to cover these people through the transformation of KEDIPES into an asset management organization and to implement for them special programs that KEDIPES has already worked out ", such as the mortgage to rent rend) ».
"In this way, I believe that by accelerating the procedures we have agreed on, we will provide this social network that is needed while providing the resources to reduce Non-Performing Loans," he said. Petridis said that the Ministry of Finance will be in contact with the banks on these three issues "for the exchange of appropriate information" and "a faster procedure will be agreed" on the issue of examining the objections.
Answering a question about the location of the issue of transforming KEDIPES into an asset management organization, Mr. Petridis said that the consultation with the European Commission continues and "I think it will be approved".
He explained that "it is done a consultation in a specific way in order to determine the methodology regarding the acquisition (of loans) so that there is no issue of competition or government intervention ".
Bank charges
In addition, answering a question The Ministry of Finance said that it has raised the issue of charges and the banks "reiterated their position that the law is implemented based on the European directive and that compared to other countries the charges are low".