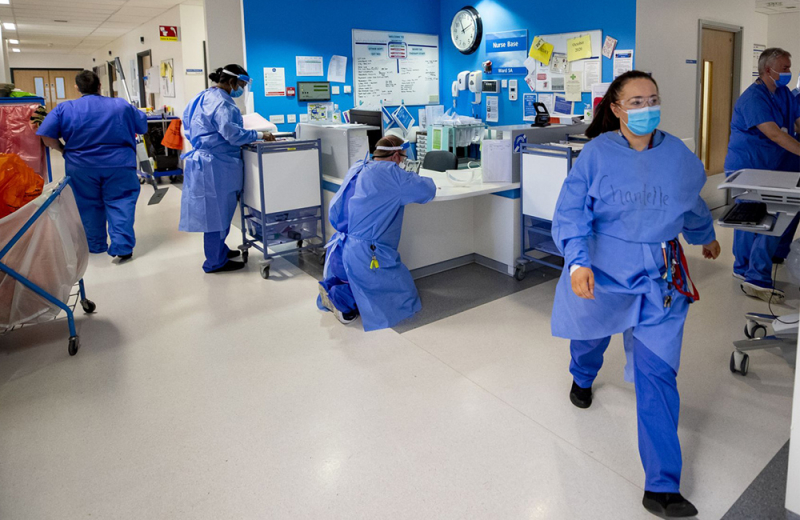 UK Health Minister Sajid Javid has announced in the House of Commons that the government is launching consultations to lift the Covid vaccination requirement for first-line staff in the NHS health system in England.
Based on the decision made in November, NHS staff members who come into contact with citizens must be fully vaccinated by April 1, which means they should have given the first dose by Thursday.
If they refuse, then they would be forced either to move to another post or if that was not possible, to be fired. Although 95% of staff have been vaccinated, approximately 77,000 workers remain unvaccinated.
Mr Javid told lawmakers that based on the latest epidemiological data, which found the Omicron variant to be milder than the Delta, compulsory vaccination of NHS staff and nursing homes was no longer appropriate.
He added that the government should also consider the impact that mass layoffs would have on the adequacy of human resources in the health system, especially at a time when there are already serious shortages.