The plan behind the mass layoffs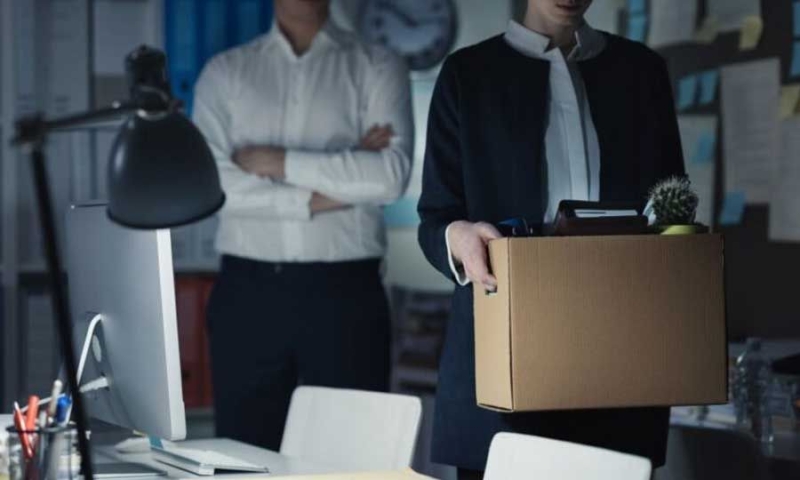 Photo. Shutterstock
Job cuts have characterized the first few months of the year, at least – for now – as far as the US is concerned, with 103,000 people losing their jobs in January alone, the highest monthly number since the peak of the pandemic.
Many of the companies carrying out mass layoffs are also well-known giants, such as Goldman Sachs, Microsoft and Amazon, in an attempt to prevent a possible recession, according to the Financial Times.
It is characteristic that even some of the world's largest employers fall into pitfalls when they lay off a portion of their employees, which could lead to permanent damage to their company culture and by extension their growth trajectory.
Even so however, they seem to follow some specific strategies to minimize losses, not in terms of individuals, but in terms of achieving goals.
They are firing from departments that do not talk to customers
An example of recent mass layoffs is the consulting firm McKinsey, which estimates the layoff of up to 2,000 of its 45,000 employees, targeting departments that do not directly serve customers, such as human resources, technology and communication.
They make layoffs immediately
Another correct tactic that companies tend to follow is not to delay the dismissal process. "If you say, 'we'll do it in three months,' during those three months, nobody will work," said Kairong Xiao, an associate professor of economics at Columbia Business School.
However, the Goldman Sachs and Morgan Stanley have taken opposite approaches
Morgan Stanley made 1,800 layoffs in early December, just over 2% of its workforce, without much fuss.
Along the same lines, Goldman Sachs, which is cutting 3,200 jobs, 6.5% of its workforce, also moved slowly, giving it time to trickle down its strategy to employees, sparking weeks of uncertainty.
They look at the company's long-term strategy
Once the need for job losses becomes clear, companies can choose which department to make them. Firing the newest hires is not a very sound strategy as they have just spent money finding and training them.
"A better approach is for them to use the need as an opportunity to think about the strategic direction of the company," Columbia's Xiao told the FT. When cutbacks are focused on non-core business functions, whole teams can leave, without it seeming like there's anything personal about each employee.
Ford announced last month that the job losses are due to the U.S. auto industry's broader shift toward electric cars.
CEO Jim Farley estimates that about 40 percent fewer people will be needed to build electric cars. models in the future due to fewer parts and simpler design and engineering.
They evaluate employees and fire the lowest performers
Finally, large companies they tend to put their employees' performance on the back burner, firing at the first opportunity those who do not perform well enough in relation to the rest of the team.
Last September, Meta's CEO, Mark Zuckerberg, ordered managers to compile lists of 15% of their teams that they felt should undergo a performance review. Less than two months later, Meta laid off 11,000 people, 13% of its total workforce at the time.