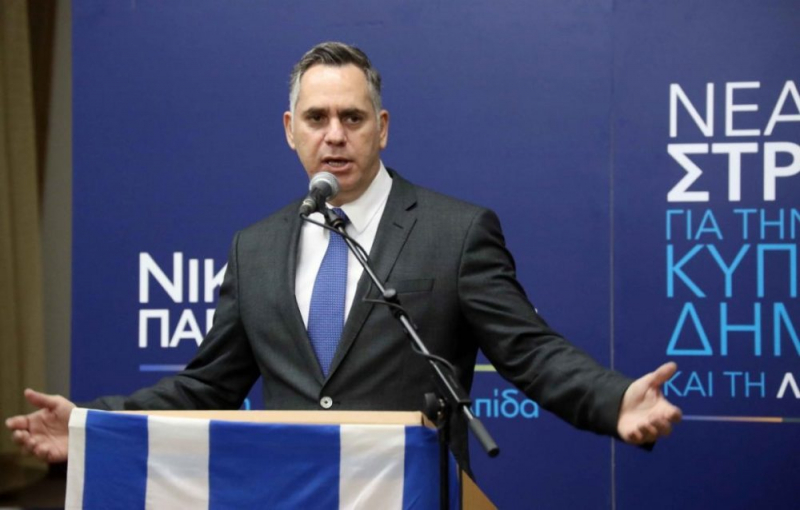 The goals and aspirations of DIKO, in view of the 2023 Presidential Elections, were analyzed from the podium of his party's Political Congress, Nikolas Papadopoulos, who clarified that his party is the largest intermediate space, so he will claim the Presidential Elections of 2023 and will win them, expressing the certainty that it will be a government-co-government. His speech was a review of the course of internal governance and the Cyprus issue, with reference to many issues concerning Cyprus, in political, economic and social terms. The Cyprus issue, corruption, the GESS, the Immigration, the education system, but also the minimum wage, were some of his main points of reference, in the spirit of strong criticism of Anastasiadis's handling of internal governance issues and the Cyprus issue.
The main points of Nikolas Papadopoulos' speech:
Cyprus above all.
We reject ideological entanglements.
In favor of a national minimum wage.
The GESS we voted for is not what is valid today. A party is held at GESS with all the guests invited except those for whom it was done.
Migratory: flows increase dramatically. Keeping the green line should be the main thing. Improved green line security. Stricter controls at roadblocks.
Cyprus is mired in corruption.
The bifurcation knocks on our door.
What are we going to negotiate if there is a negotiation? Will we square the circle as the UN Secretary General said?
The reason for the failure in the Cyprus issue is the wrong handling of our side. DIKO warned but was not heeded. Turkey got what it wanted in Europe. Our side will be pressured to square the circle.
Let us not have the slightest doubt that if the basis of negotiations changes, it will change in favor of Turkey. The only option is to adhere to the decisions of the National Council and the Security Council.
Our difference with the protest parties is that these decisions bear our signature, those of Spyros Kyprianou and Tassos Papadopoulos.
DIKO will be in the government of the place, government-co-government. We are ready for compromises.
The first reason for change is the opposition parties, except for ELAM.
We remain the biggest party in the middle, we will claim the 2023 Presidential and we will win them.