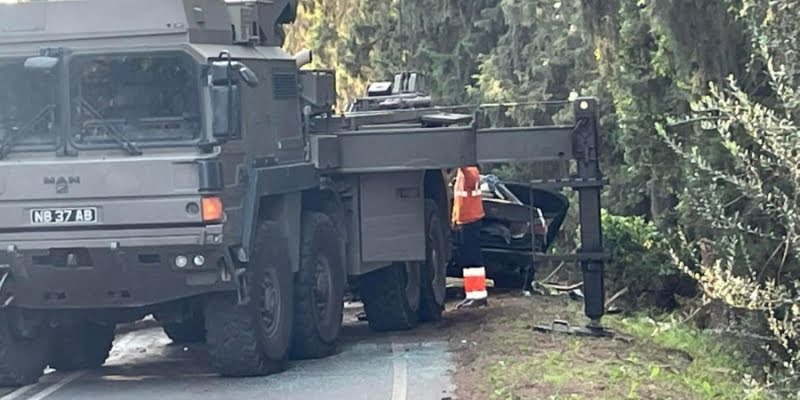 The Bases Police issued a statement regarding the fatal incident that occurred last night and resulted in the death of a 25-year-old woman.
Among other things, the Police of the bases is asking whoever knows anything about the accident to contact 25967227 or the confidential line 1443.
This announcement:
On 31/12/2022 around 22:00, a fatal traffic collision took place on the main Kolossi-Akrotiri road, approximately 300 meters before the Alpha Sigma hypermarket. The said fatal traffic collision involved a saloon car driven by a 22-year-old Cypriot driver with his 25-year-old Cypriot partner as a passenger and their 3-month-old infant, in a child seat, secured in the back seat of the car. This traffic collision happened as the driver was driving towards Kolossi and in his attempt to pass his vehicle in a right turn, he lost control of the vehicle under circumstances that are being investigated and nailed the front left part of the vehicle, into a cypress tree. Unfortunately, as a result of the traffic collision, the unfortunate Cypriot girl was fatally injured and her death it was established by the doctor on duty at the scene. The driver was taken to Limassol General Hospital with minor injuries and abrasions on his hands, while the 3-month-old infant, who is out of danger, was taken to Makarios Hospital in Nicosia for precautionary reasons. A sample has already been taken that will be sent for analysis, in order to determine whether the driver was driving under the influence of alcohol or other substances.
Specialized members of the Sovereign Bases Police in collaboration with the Bases Fire Service and Ambulance, they blocked the scene, to examine the accident. The vehicle was completely destroyed.
Cause of this traffic collision: Loss of control of the vehicle, with all reservations, as this is still under investigation.
The Police of the bases is asking anyone&nbsp ; knows anything about the accident to contact 25967227 or the confidential line 1443.