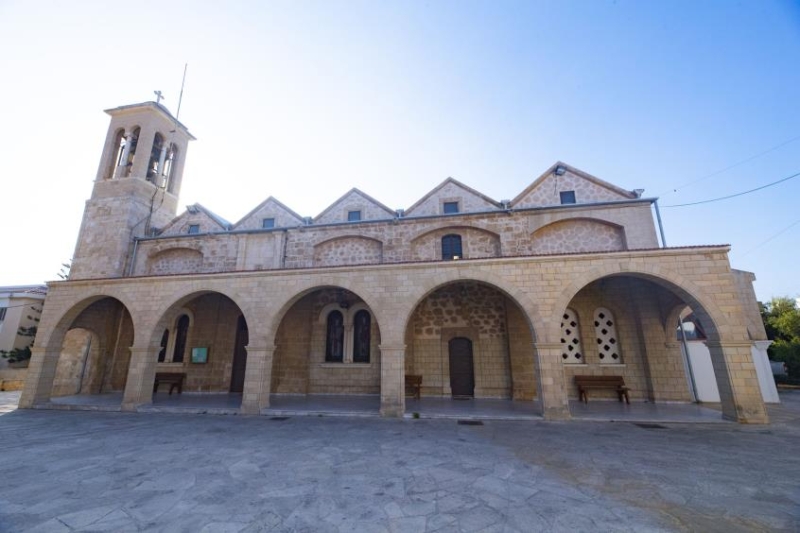 Bishop of Karpasia Christophoros is proposed for the position of Metropolitan of Paphos by the Holy Monastery of Trooditissa, according to a statement issued on Friday .
As stated, the reasons that advocate for the placement of the monastery, which has always belonged to the Metropolitan region of the Holy Metropolis of Paphos, although it belongs to the Limassol District, include the ecclesiastical, liturgical and monastic conscience of Mr. Christoforos, as a member of the Brotherhood of the Holy of Trooditissa Monastery since 1990, but also his administrative skills, the result of his many years of experience in the administration of Metropolises.
"We are convinced that the Bishop of Karpasia Christoforos, with his election to the position of Metropolitan of Paphos, will contribute catalytically to the recovery of the holy Clergy of our Metropolitan region, which will have a similar impact on the recovery of the Orthodox mind and the Orthodox life of the of our believers", it is mentioned in this regard, while it is added that his thesis for many years as the representative of the Church of Cyprus in the matters of the various Sects, gives him the corresponding experience and ability to, from the position of the Metropolitan of Paphos, protect his flock from any unorthodox and heretical deception.
It is added that in addition to the above, Karpasias Christophoros is a "patriot", he is interested in the creation of correct and healthy family homes, while he knows how to choose suitable advisers, in order to manage the various financial issues of the Church in its interest.
We care and believe that Saint Karpasia, with the his election to the throne of the Holy Metropolis of Paphos, will carry out spiritual work throughout the Metropolitan region of Paphos, concludes the announcement of the monastery.