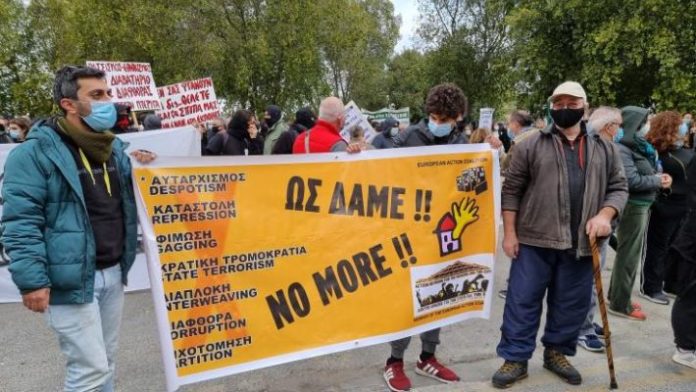 The march in Nicosia is in progress with slogans and flowers, which is quite massive.
All ages, young, middle-aged, elderly, families with prams, many bicycles and many with flowers in their hands, march with slogans such as "down the entanglement", "down corruption", "down to police violence", some succeed and against the parties, in favor of public health. Others throw leaflets with slogans such as "the enemy is the banks", while the slogan "to break the terror" is heard. The rhythm is given by drums.
Everyone wears masks, while the calls to keep their distance continue.