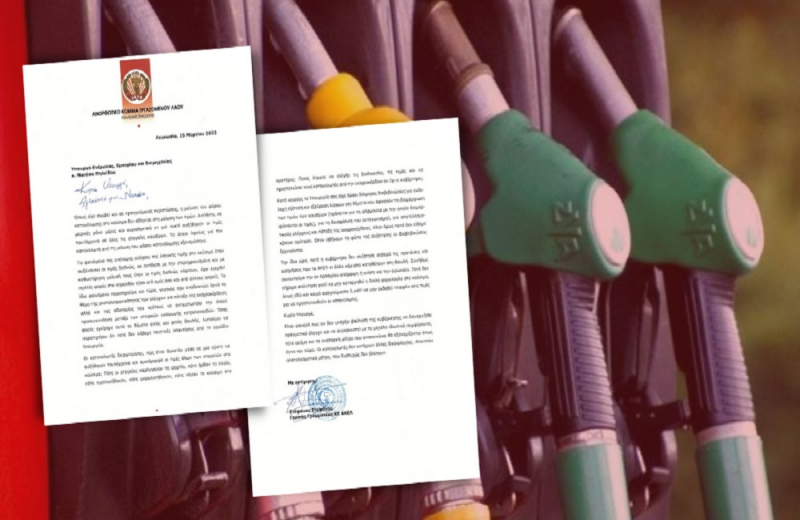 The General Secretary of the CoE of AKEL, Stefanos Stefanou sent today a letter to the Minister of Energy, Trade and Industry Mr. Natasa Pileidou with which he notes that the reduction of the excise tax on fuel did not lead to the reduction of prices. It also calls on the government to exercise real control over and conflict with major private interests.
Here is the letter:
"As has happened in previous cases, the reduction of the excise tax on fuel did not lead to the reduction of prices. On the contrary, in just a few days and literally overnight, prices rose at the same time for all fuel companies. Any benefit to the consumer from the reduction in excise duty has vanished.
The phenomenon of a sharp rise in the retail price of fuels when prices rise internationally, as opposed to their delayed and delayed decline when prices fall internationally, has been raised many times in the past by both us and others. We are observing the same phenomenon now, a fact that raises again the issue of the effectiveness of the controls for combating notoriety and the inability of the state to deal with any pre-arrangement between the oil import companies. Every time we have raised these issues inside and outside Parliament, I am sorry to note that we have never received convincing answers from the competent Ministry.
Consumers are wondering, how is it possible for all companies' fuel prices to rise overnight at the same time and uniformly? When did the companies order the cargo, when did the ships arrive, when were they priced, when were they taxed, when did the fuel go to the gas stations? Who should control the processes, the prices and protect the consumers from the scandal if not the government?
From time to time, the Ministry has given you various assurances for a thorough examination and finding solutions to issues related to the formation of fuel prices (this is the formula by which prices are formed), to ensure competition, for effective controls and suppression of scandalous profit, but we never saw any proposal. When the lights of the debate go out, the assurances are forgotten.
At the same time, the government has never seriously discussed the proposals and suggestions that AKEL and other parties submit to Parliament. Usually we encounter the initial rejection or sometimes the irony. We have never received an answer as to why the double taxation on fuel should not be abolished, as we have long suggested, or why a price ceiling should not be issued to protect consumers.
Madam Minister,
It is clear that if there is no will of the government to exercise real control and conflict with the big private interests, then even the insufficient measures it announces will disappear as it did now . Consumers can not stand other excuses. They demand effective measures, which unfortunately they do not see ».