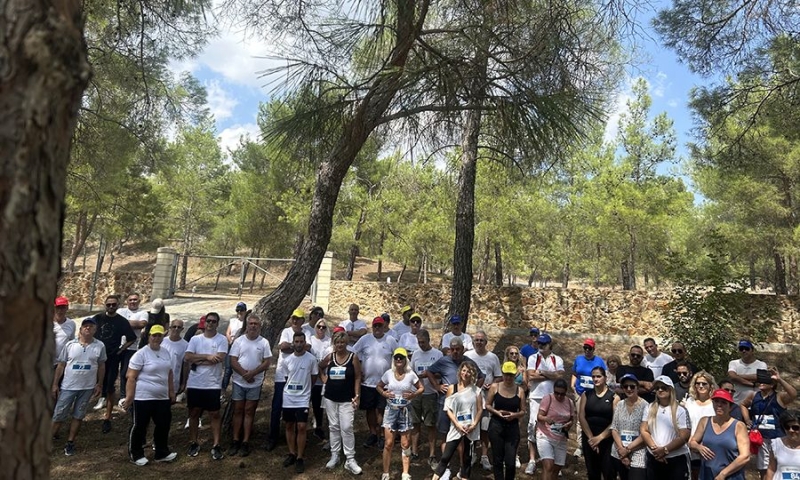 A beautiful and diverse event that combined social contribution and sports activity was organized by Universal Life at Delikipou Community Park on Saturday 09 September supporting the Nicosia Special School, an institution that embraces children with special needs. Over 130 people, staff and insurance potential of the Company participated in a mini Marathon by paying a registration fee and the proceeds were allocated to the needs of the Special School.
The First Executive Director of Universal Life, Mr. Evan Gavas, thanked the Company's human resources who, in practice, once again confirmed their commitment to improving the quality of life of our fellow human beings and especially children with special needs. As part of the Company's corporate social responsibility program in the context of its long-term support to the Special School of Nicosia, it announced the Company's decision to further financially support the Special School by offering an amount equal to that collected from all participations, thus doubling the total income from the mini Marathon.
The Sales Director of Universal Life, Mr. Koullis Savvidis, in his turn thanked the people of the Company who attended the event and especially the insurance force that has always supported the Special School by showing particular sensitivity to the challenges faced by children with special needs . As he mentioned, the mini-marathon was dedicated to the memory of Mr. Costas Floridis, a former insurance consultant of the Company, who was an example of ethics and social sensitivity.
The event concluded with the awarding of the mini-marathon winners and the awarding of the total contribution to the Director of the Nicosia Special School Mrs. Zacharoula Dimitriou.
< iframe width='300px' height='500px' src='https://www.adstorebluebird.cy/api/banner/ServeBanner?zoneId=2734' frameborder='0' scrolling='no'>