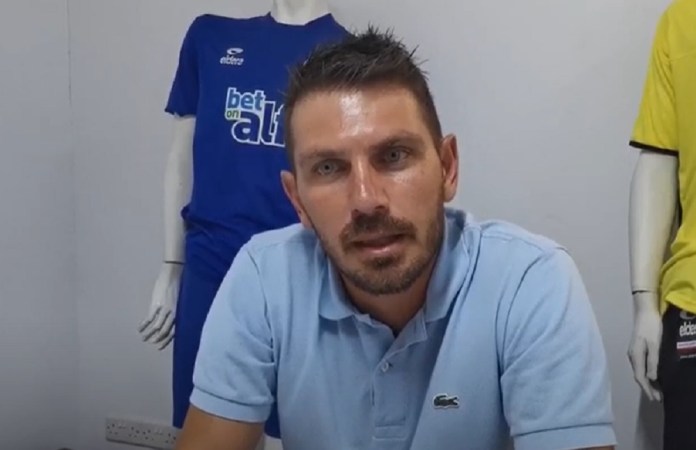 ASIL coach Angelos Efthymiou spoke about his choice to return to the Lysis team, the long-term plan that has been set and what it includes.
"Certainly the motivation to return to a team like ASIL is enough. Especially when ASIL is in c & # 8217; category. I see it as an obligation to help ASIL return to where it belongs and to help with the rest to grow this club. The three-year plan that we set together with the administration is an important factor, but the most important factor that made me make the decision is Mr. George Pyrisis. In the meeting we had, he let me know that he will be by my side for three years and that we will do whatever it takes to achieve the goals we will set for these three years.
As a three-year plan we set a long-term goal that is to climb to a & # 8217; category, but this will start to be built from this year. The next goal is to strengthen, to develop even more, to develop the academies. There are already 250 babies in the academy and amazing work is being done by the coaches, the president and the technical director. We want to invest in this sector as well, even if we can in 2-3 years see footballers from the ASIL academy go up to the first team. The plan is to grow the facilities, to develop them and to become an attractive destination for footballers who will want to come in the future ".
"We are on a very good path in planning, two of the three partners have already signed. The team's coach Nikos Theofanous and the goalkeeping coach Alex Negri and we are waiting until next week will be signed by the assistant coach who will be announced. We want moves to be made with footballers who played in the b & # 8217; category because we want to build bases for the coming seasons. 12 players have already signed, of which 7 were in teams that were promoted to the & # 8217; category. Do you understand that we want to build a team with a champion mentality, with footballers who can make a championship. Apart from the 7 players who made the rise and the other 5 we are sure they can lead the team to a & # 8217; category. The people of ASIL are waiting to see the team play attractive football, they will try to play good football and we will do everything to make them happy ".
Like this:
Like Loading …