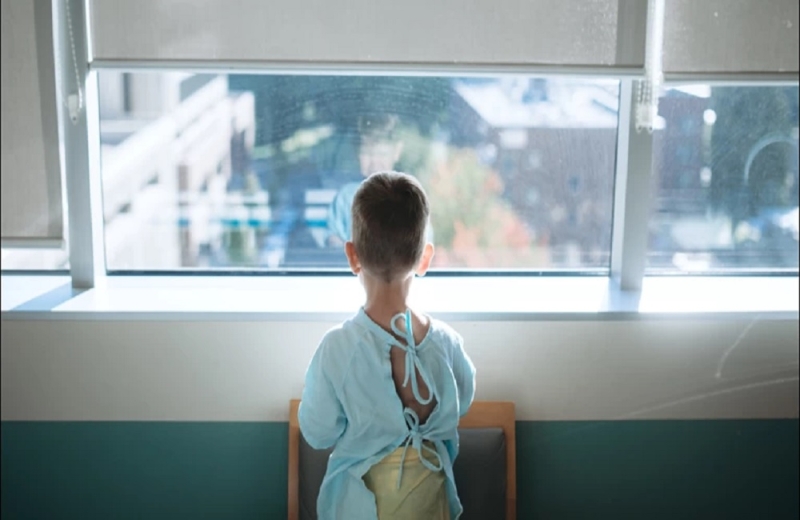 Experts expect an increase in the incidence of acute hepatitis in children, at a time when the causes of the outbreak are still unknown and at the moment only assumptions are made. The cases are probably due to adenovirus 41, which is very contagious and difficult to control.
It is noted that 169 cases have been reported in 12 countries, of which 12 children have had a liver transplant and one child has undergone.
Regarding adenovirus, 57 serotypes have been described in humans and are responsible for 5-10% of upper respiratory tract infections in children, while they also affect adults. Adenoviruses can generally cause febrile upper respiratory infections, febrile pharyngeal conjunctivitis, acute respiratory disease, pneumonia, epidemic keratoconjunctivitis, pertussis syndrome, meningitis A, and severe hemorrhagic cystitis, cystitis, c. >
More contagious than Covid
& # 8220; if it is adenovirus 41 it is extremely difficult to limit it, as it is even more contagious than coronavirus & # 8221; assessed by Professor of Epidemiology Gikas Majorkinis .
He described it as extremely difficult to limit the spread of hepatitis, noting that there are many cases in many countries that are not interconnected. There are a number of cases. It is more or less & # 8220; orphaned & # 8221 ;, which means either it is a widespread, or it is a virus that has been circulating for many years. The fact that we have not seen him in children in recent years is probably due to the fact that we had quarantine & # 8221 ;.
The professor estimated that if we happen to have in our country, we will have 5 to 10 serious cases all per year.
It also affects healthy children
For his part, LSE Health Policy Professor Elias Mosialos , stressed that so far there are no definite conclusions, only conjectures. However, he said the most likely cause is adenovirus, 41 although it has not been found in all children. & # 8220; This adenovirus causes this type of hepatitis, but mainly in immunocompromised children. "But now we see healthy children being infected," he said. & # 8220; Israelis have said that in several of the 12 cases found in Israel, 3.5 months before the children became ill with Covid & # 8221 ;, reported.
& # 8220; Hepatitis in young children, especially up to the age of 5-6 years, worries us, because in 10% of children who became ill, transplants were performed. Of course, they were all successful, but we had a death, as announced by the WHO ", said the president of the Athens-Piraeus hospital doctors, Matina Pagoni.
thetoc.gr