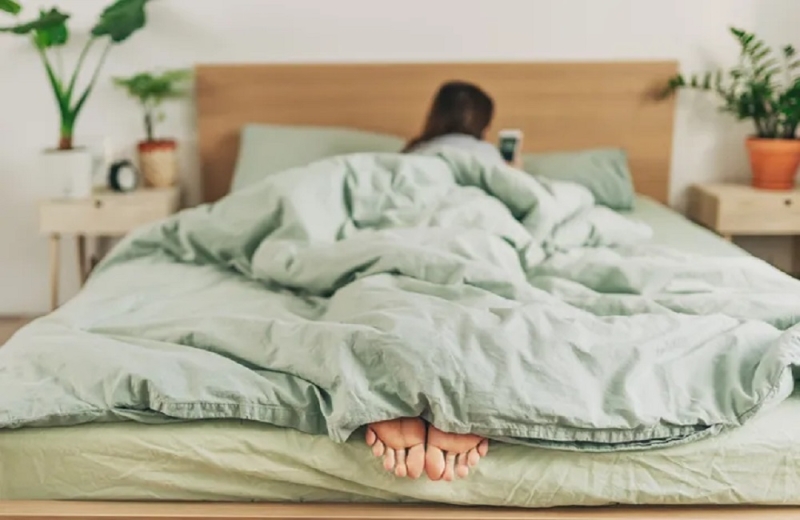 When it comes to housework, changing sheets is one of the most tedious tasks. Just the idea of ​​fighting with a quilt to put on a new blanket is enough to make us feel tired. And in fact to such an extent that especially men do not wash them. Half of unmarried men wash their sheets only once every four months, according to a new survey. And 12% of them admitted that they only wash them when they remember.
Pizuna Liens surveyed 2,250 adults in the UK over the age of 18 and found that 62% of unmarried women changed their bedding every two weeks, while only 29% of unmarried men washed their sheets at the same rate. . Almost half (45%) of unmarried men said they only washed their sheets every three to four months.
But what happens when we do not change our sheets?
Not washing our sheets often can lead to a number of health problems, according to Mary Malone, a laundry specialist at about.com. According to Malone, during sleep we continue to sweat, which means that body oils and pollutants are released & # 8211; that this may have collected. "Not washing our sheets and pillowcases often allows liquids to seep into the pillows and mattresses and they are very difficult to clean when we throw them in a washing machine," he told ATTN.
Allowing dust, sweat and dirt to build up for even two weeks can leave us with "scratches" on our throats or throats, according to New York University microbiologist Philip Tierno. If we do not change our sheets, sweat and dirt can seep into our pillows and mattress.
How often do we have to change our sheets?
Most agree that we should all change our sheets – including duvets and pillowcases – once a week, says Tierno. We should clean our quilt every six months or – at least – wash it once a year, according to The Fine Bedding Company. Bacteria and body fluids can build up in duvets in a short period of time, the company says, with duvets and pajamas simply acting as a "first line of defense" against sweat.
How to wash our quilt will depend on the type of quilt we have and the size of our washing machine. Let's first check for care instructions on our quilt and follow them. But in general, quilts with natural filling should not be washed and dried at home, regardless of the capacity or capacity of our washing machine. When it comes to synthetic quilts, they are usually good to wash at home. Our winters are usually recommended to be washed in a large capacity washing machine.
huffingtonpost.gr