A fact you don't see every day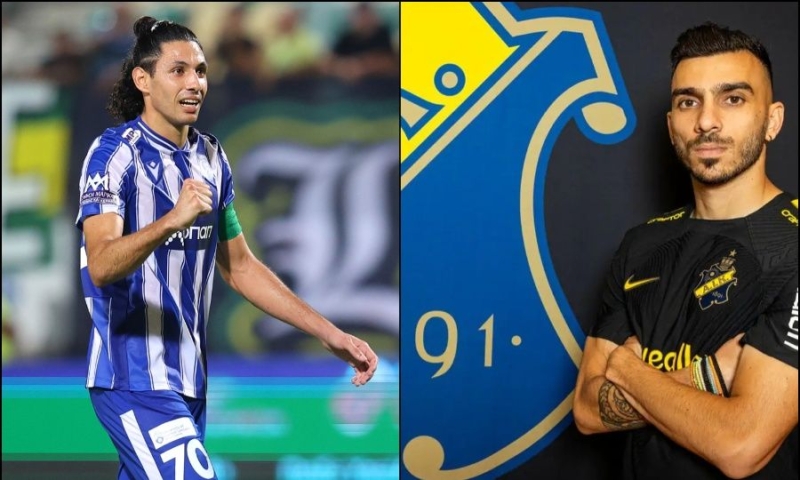 The transfer period has come to an end for the Cypriot teams, which for another summer were particularly active. Of course, apart from the many additions and subtractions, the various transfer serials could not be absent from the menu. However, the most remarkable thing is that two of the names that played very strongly in the previous months were those of our compatriot strikers, Mario Ilias and Ioannis Pitta.
Starting with the former Ethnikos footballer (he leaves for good after the match with Nea Salamina), we remind you that in the first months of the summer, APOEL was pushing to keep him at "Archangelos". In the end, the "blue and yellow" did not agree with the management of the refugee club, so the 27-year-old striker continued to play with the team that promoted him. Although the start of the new league found him in Dasaki, his terrific performances in the first three matches, combined with Omonia's desire for reinforcements at the top of the attack… brought his name to the fore again.
The contacts between the "greens" and Ethnikos lasted several days and a few hours before the end of the transfer period a final agreement was reached. The "clover" gave Zachariou and Panagi on loan plus 200 thousand euros, thus acquiring the rights of Marios Ilias, who from Tuesday (19/09) will train at "Ilias Pullos".
About with the now former ace of Apollo, the truth is that his case is quite different, as the interest that arose was from foreign teams. Also at the end of the day he left for 900,000 euros, an amount that puts him very high on the list of the most expensive transfers of Cypriot players. Among others, Olympiacos Piraeus and AEK Athens showed interest, with Henning Berg's AIK, however, buying his rights.
The fact that two Cypriot strikers employed so much, eventually making transfers that in total exceed 1,000,000 euros it's definitely something we don't see every day and deserves a mention. Beyond that, there is no question that the most important thing is that at the end of the day, the two international forwards managed to take the step they wanted so much, hoping at the same time that they will vindicate those who chose them.